Mazda celebrates 50 years of the Cosmo Sport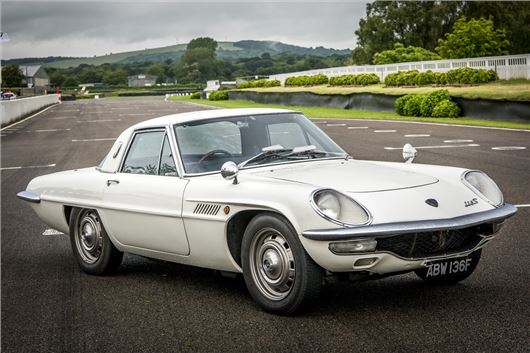 Published 30 May 2017
Fifty years ago today, Mazda launched its rotary-powered two-seater – the Cosmo Sport. Back in 1967, the Cosmo Sport was the world's first car powered by a twin-rotor engine. Known outside Japan as the 110S, it was also Mazda's first sports car and would lay the foundation for models like the RX-7.
Although only 1176 were built, the Cosmo Sport marked Mazda's transformation from a maker of predominantly trucks and small cars to car maker that would become defined by its support for rotary engines that flew in the face of conventional engineering.
To get the Wankel powerplant anything like road ready, Mazda's engineers had to overcome numerous hurdles. Cosmo Sport prototypes were tested over hundreds of thousands of kilometres long after the car was first unveiled (and before it was available to buy). Although dozens of companies including most major carmakers signed licensing agreements with NSU to develop the German car and motorcycle maker's new technology, few had the stomach to even try and overcome the rotary powerplants weaknesses.
Mazda preserved though and was able to coax performance levels equivalent to much larger and heavier reciprocating piston engines. In fact, Mazda would go on to build almost two million rotary-powered vehicles, also achieving considerable racing success. The RX-7, for example, dominated its class at IMSA (International Motor Sport Association) events throughout the 1980s.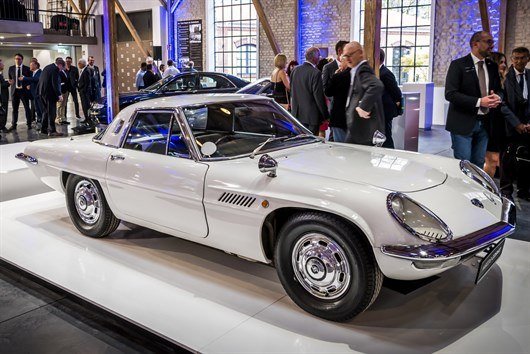 See our top ten cars from the new Mazda museum in Germany
But Mazda's biggest single triumph on the track came in 1991, when a Mazda 787B powered by a 2.6-litre four-rotor powerplant producing 710PS won the 24 Hours of Le Mans. It was the only non-reciprocating engine ever to win the illustrious endurance race, and the first victory by an Asian brand.
Comments
Author

Keith Moody
Latest