British motoring treasures to go on show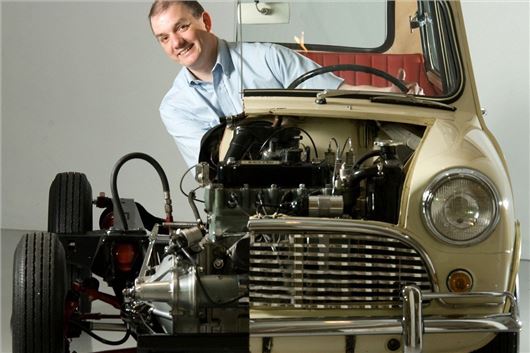 Published 23 March 2017
A new exhibition that tells the story of the British motor industry in 50 objects is set to open in May. The display of British motoring treasures, opens at the British Motor Museum in Gaydon on 19 May.
Organisers promises it will showcase the depth and variety of the collectiosn at the museum. And as well as telling the story of car making in Britain, each object will also have its own story – whether it is a ground-breaking invention or a piece of social history.
The 'treasures' will include a wide variety of items, from archvie materials and artwork, to publicity photographs, signs and even tools.
One of the objects on display will be an original sketch from 1944 by Alec Issigonis of the 'Mosquito' - a car that would be the prototype for the Morris Minor. This is the first time an original sketch has been on show and some Issigonis' drawing tools and a slide rule will also be featured in the exhibition.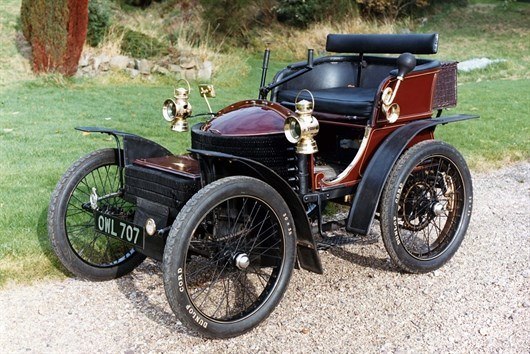 Of course, cars will be a big part of the display. There will be an 1899 Wolseley Voiturette (pictured above), the first four-wheel car that Herbert Austin designed. And a 1965 sectioned Austin Mini will be on show.
The displays will also highlight the role of the people who designed, built and used the products of the British motor industry. One example will be a selection of recipe cards for meals served in the 25 staff canteens at Longbridge in Birmingham. The cards were colour coded and mixed together in different combinations to ensure a balanced and nutritious menu was produced each day.
Also on display will be a publicity booklet from 1910 issued by the Shell Company that throws new light on the ill-fated Antarctic expedition led by Captain Scott. Ultimately the motorised sleds built by Wolseley used on the expedition proved mechanically unreliable and unsuitable for the severe conditions experienced at the South Pole.
Running alongside the display, a 'People's 50' will be assembled, providing community groups with the opportunity to loan, nominate or suggest significant objects of their own. This ongoing project will be undertaken by the Trust's Community Engagement Officer and material loaned will be displayed in the Museum during the exhibition.
Entry to the British Motoring Treasures exhibition is included in entry price. To find out more about the museum, visit the website at www.britishmotormuseum.co.uk.
Comments
Author

Keith Moody
Latest