Ex-Eric Clapton Ferrari F40 for sale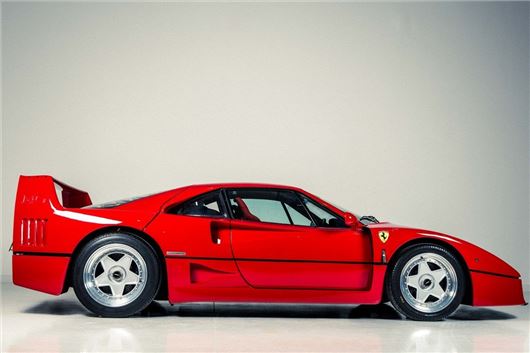 Published 26 January 2017
An iconic Eighties supercar that was once owned by legendary guitarist Eric Clapton is for sale at a London-based classic car dealer. The 1991 Ferrari F40 has covered just under 11,000km and is for sale at GVE London for £925,000.
Clapton, a self-confessed Ferrari collector and enthusiast, owned this F40 between 2000 and 2003. With 10,881km on the clock, this F40 has had a pampered life. It is for sale with its original tools and service books, which have been stamped at regular intervals by marque specialists.
David Rai, GVE managing director, said, 'F40s of this calibre don't come along very often. I doubt one with such amazing provenance and low mileage will appear in the classifieds for a while.'
Rai added, 'The F40 is a real poster car, and one of the most celebrated supercars of the Eighties. A modern classic that turns heads everywhere it goes - and it definitely gets a lot of attention here in the showroom. The fact it was once owned by Eric Clapton is the cherry on top!'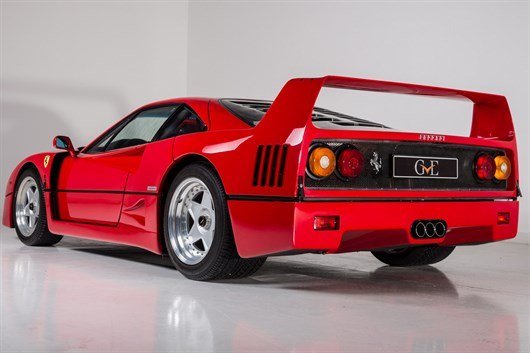 Owned by the previous, most recent owner, for more than a decade, this particular example has played a significant part in many Ferrari collections. First owned by renowned collectors, the Candrini family, who owned their own Ferrari showroom, it was then sold to a collector in the UK before finding its way to Eric Clapton.
Finished in the classic Rosso Corsa colour scheme, this later 1991 model comes with a factory-fitted catalytic converter and benefits from having had a highly advisable fuel system refresh in 2008. GVE London is also in the process of applying for this F40 to be Ferrari Classiche certified via the team in Maranello.
Comments
Author

Keith Moody
Latest