Classics face £10 charge to enter London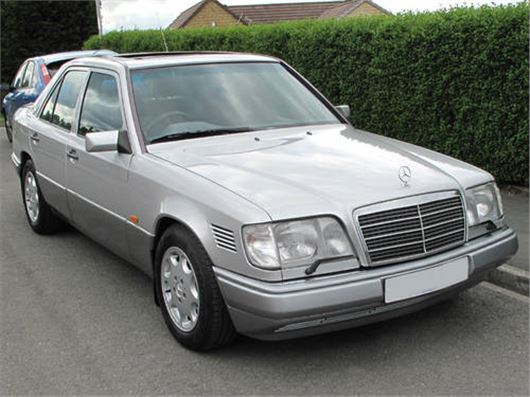 Published 12 July 2016
Classic cars could be forced to pay a tax to enter central London next year in a bid to improve the capital's air quality. Mayor of London Sadiq Kahn wants to discourage polluting older vehicles from the city by forcing drivers to pay an additional £10 charge.
The so-called 'T-charge' would apply to the most polluting vehicles entering central London from 2017. The charge would cover all vehicles with pre-Euro 4 emission standards - mainly cars registered before 2005. It means drivers of classic cars will have to pay an extra £10 per day on top of the existing Congestion Charge.
Khan said, 'With nearly 10,000 people dying early every year in London due to exposure to air pollution, cleaning up London's toxic air is now an issue of life and death.'
Previously, vintage and veteran vehicles had been exempt from paying the congestion charge in London's Ultra Low Emission Zone - but questions have been raised about whether such an exemption could continue.
Kahn has also renewed calls on the Government to launch a scrappage scheme to rid older polluting diesel cars from the city's roads.
The scrappage scheme Is an idea that Kahn's predecessor, Boris Johnson, also backed – and a move that could put 'youngtimers' such as the Mercedes-Benz 300D (W124) at risk.
The idea was a platform of Kahn's manifesto for the mayoral elections., Kahn said he would, 'Call upon the Government to introduce a diesel vehicle scrappage scheme to support those who wish to change to a greener car.'
It's propsal that is backed by the Environmental Audit Committee, which recommended a diesel scrappage scheme to help tackle a 'public health crisis' in air pollution. If the scheme goes ahead, hundreds of potential future classics could be destroyed.
As well as oil-burning W124s and 190s, that critical list includes diesel variants of the Audi 100 (one of the first turbo-charged diesels).
Also in danger are Montegos, MkI and MkII Golfs, plenty of Peugeots (205, 309) and Citroens (CX, BX, XM, AX) and Volvo's 700/900 series, plus the 850. The Vauxhall Cavalier MkII and Ford Sierra will also be targets for 'cube and collect'. Diesel versions of the Ford Fiesta MkII and Escort MkIII were also available.
Comments
Author

Keith Moody
Latest