More Rust-Stored '60s and '70s Americans Found in Thailand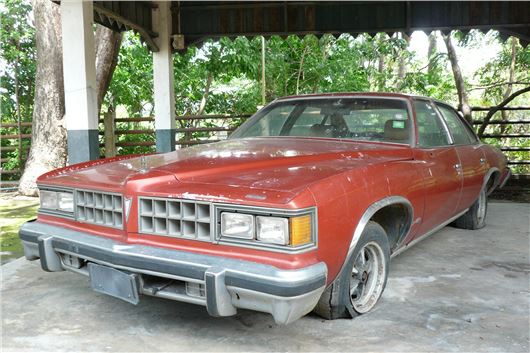 Published 08 June 2016
Back in the 1960s and 1970s, the rich guys and the gangsters in a country like Thailand didn't have the huge choice of flash German motors they have now.
The stand-out cars were all American. Sure there were a few Mercedes and even fewer BMWs. (Audis had hardly been invented.) And with Thailand the R&R centre for ground troops in Vietnam, the money on the streets was dollars. So if you wanted to make an impression, it had to be a Yank tank. Even the Royal Thai Police were running Chevrolet Chevelle 'shark cars'.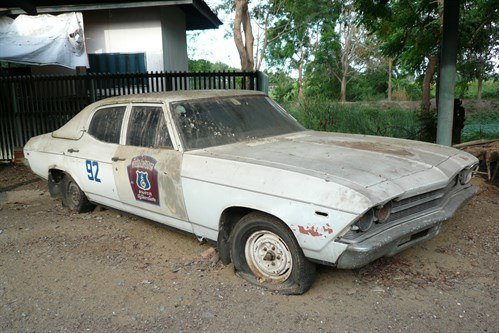 When it all came to an end, in typical Thai fashion, the overblown cruisers were simply put out to pasture. Basically, they were just left in people's gardens or simply dumped in side streets to decompose. 
Then at some point, P-Ploy Yont decided to save them, and built the museum-like storage facility you see here.
Open-sided sheds accomodate about 130 mostly American cars, a few Europeans and a handful of trucks. This is a Hino TA14 with intact curved glass windshield and radiator grille.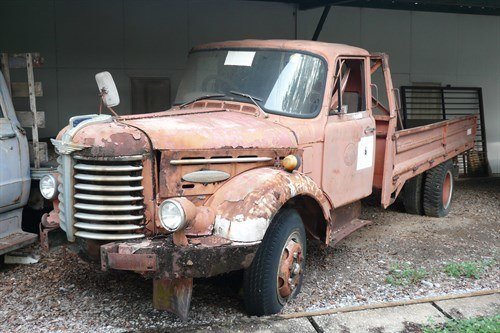 So while rust has got to most of them, it isn't eating them away as rapidly as might have happened otherwise.
Sadly, the wonderful 7-seater 1968 Buick Sportwagon with 'Vista Cruiser' roof had a bit more rot in it than I'd clocked on first impressions.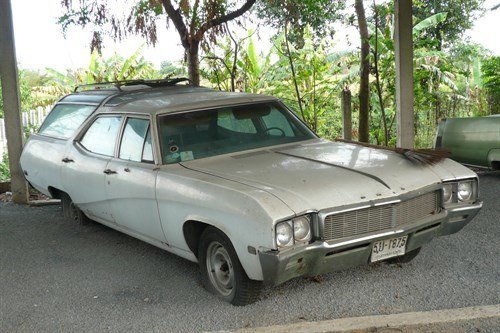 And the glass wasn't 100% intact. A crack in the offside rear skylight and a broken retractable rear window. Though, incredibly, the driver's window wound down and back up again like new. (The droppings on the seats is actually lizard crap, not rat shit.)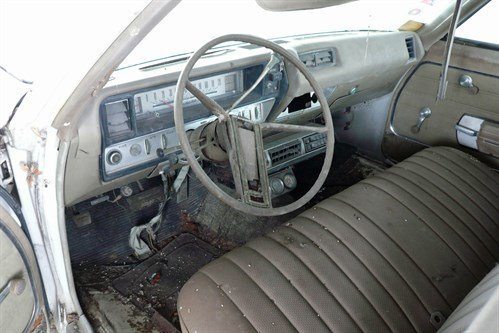 This Oldsmobile Cutlass looked a bit more easily saved.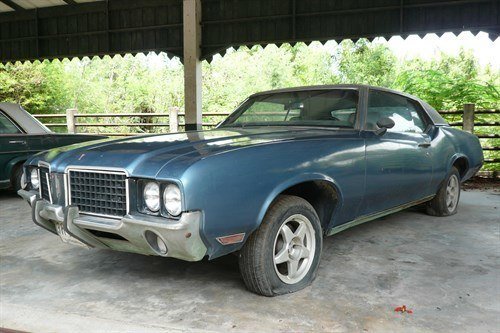 Couldn't get under the hood so can't tell you if it's a 442. But this is the cockpit: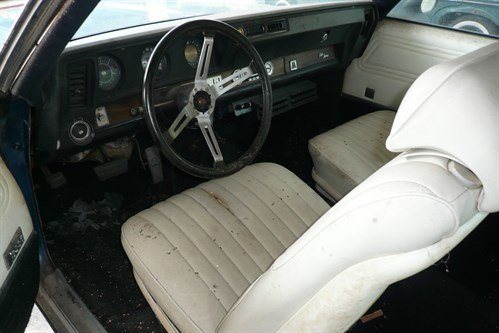 Contrary to my previous report, there were a couple of Mopars: A 1971 Valiant Scamp (I think).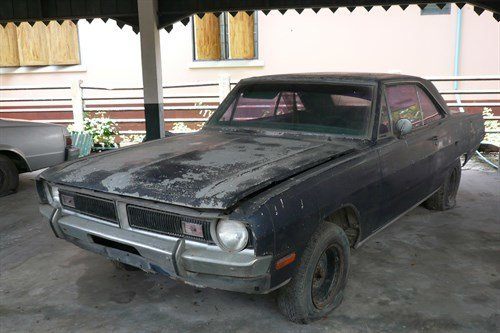 And a circa 1973 Plymouth Duster.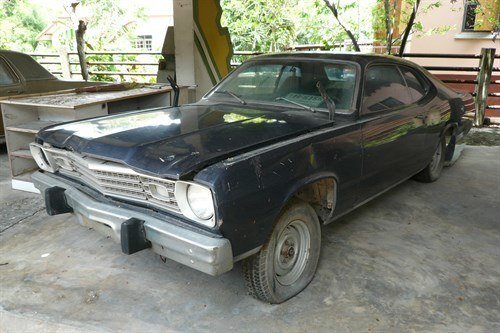 About half a dozen RHD Australian Chevrolets.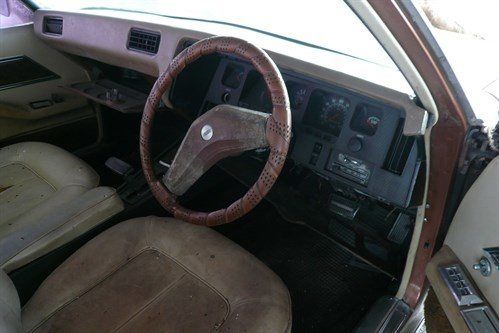 A stacked headlight Ford Fairlane. A circa 1968 Falcon 500: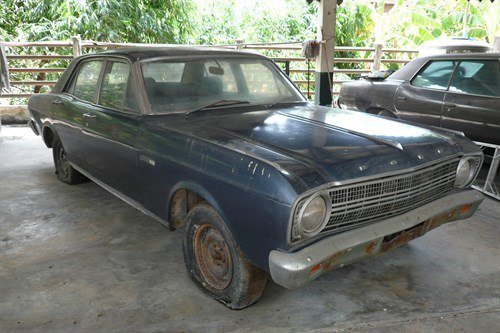 A 1977 Pontiac Grand Prix: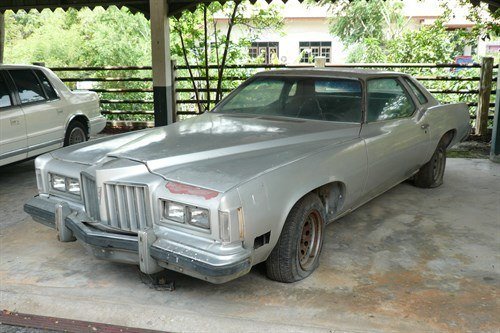 And a Cadillac limo: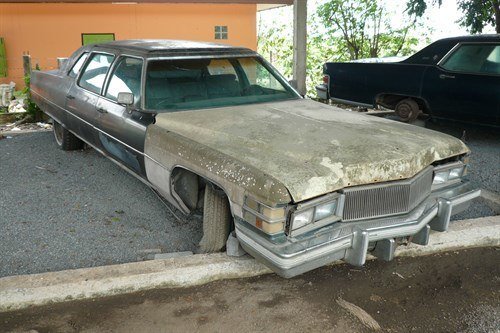 I have a lot more condition pix in iPhoto for anyone who is genuinely interested. And can give you directions to the museum site near, but not in Bangkok, if you email me at letters@honestjohn.co.uk
Click back to 1st instalment of this story
Comments
Author

Honest John
Latest