Model T to drive around the globe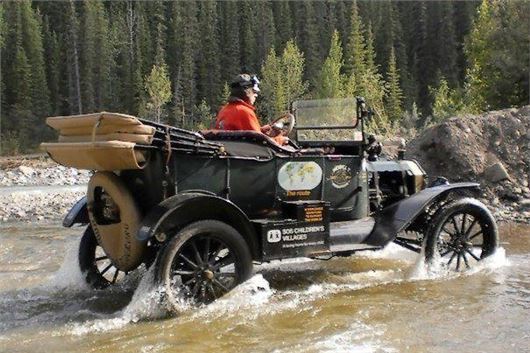 Published 21 March 2016
A 100-year-old Ford Model T is on a challenge to drive around the world. Dirk and Trudy Regter from the Netherlands have owned their 1915 Ford Model T since 1997, and began their journey in the summer of 2012.
The couple, both retired, have so far covered almost 50,000 miles, visiting and supporting various projects run by the international children's aid organisation: SOS – Children's Villages.
The Ford Model T covered 14,000 miles in 180 days during the first leg of the drive in 2012, which took them from their home town of Edam, to Cape Town in South Africa.
In 2013 the couple drove through the USA and Canada, crossing 22 States during their 17,000-mile, 180-day road trip. In 2014 they ticked off another 16,000 miles through South America in a further 180 days.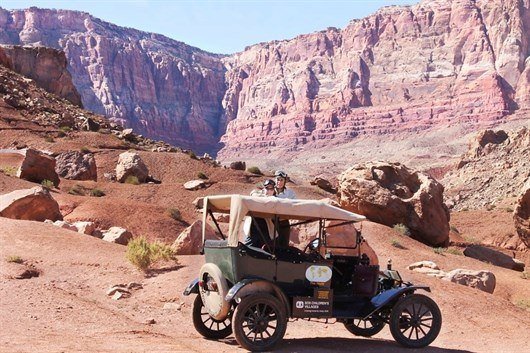 Sadly, the Model T was involved in an accident when it returned to Europe. However, the couple plan to continue their journey through New Zealand, Australia, Indonesia, and India, crossing the Himalayas to China, through Mongolia and back to the Netherlands via Central Europe during 2016 and 2017.
This Model T is powered by a 3.0-litre petrol engine and is unaltered from its standard 1915 factory specification. The single exception is larger tyres for the wooden-spoked wheels, making the ride softer for long journeys.
The journey has not been without its challenges. Dirk had to weld a broken front wheel at the local blacksmith in Africa. He said, 'I'm pretty handy, and a screwdriver, hammer, some duct tape, tie wraps, and tensioning straps go a long way.'
Comments
Author

Keith Moody
Latest