Limited edition Ford, Rover and Morris models to celebrate Corgis 60th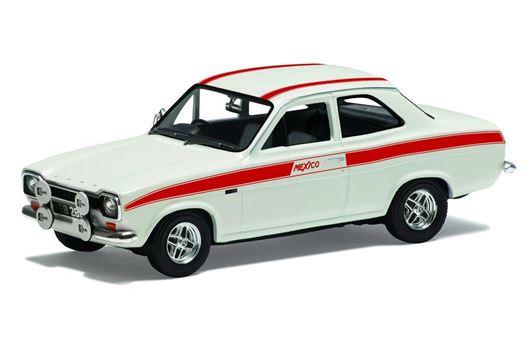 Published 05 February 2016
Toymaker Corgi is celebrating 60 years since the very first miniature model went on sale. To mark the occasion, the company has launched a new limited edition anniversary collection featuring some of the company's most famous models.
New products include the Morris Minor 1000 (in highway yellow), Ford Escort Mk1 Mexico (in diamond white), and a Rover P6 3500 VIP. All cost £14.99.
Created by the Mettoy Company of Northampton, the name Corgi (after the Welsh dog) was chosen for three reasons. It was short. The models were made in Swansea. And the name 'Corgi' was strongly associated with the Royal Family.
The first Corgi models appeared in 1956 and covered British-built saloon cars of the period: Ford Consul, Austin Cambridge, Morris Cowley, Riley Pathfinder, Vauxhall Velox, Rover 90 and Hillman Husky. Each model sold for 3/- (15p).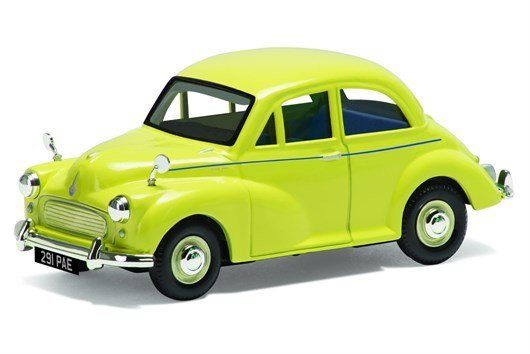 Corgi models could easily be differentiated from other die-cast vehicles because they were 'the ones with windows'. Later on, the cars would boast Glidamatic spring suspension, opening bonnets and boots and diamond jewelled headlights.
Perhaps Corgi's best known model is James Bond's Aston Martin DB5. First produced in 1965 and featuring ejector seat and front-mounted machine guns, it was an instant success earning the UK Toy of the Year Award that same year.
Priced at around 10/- (50p), more than 3.9 million had been sold by 1968. At an auction, a rare gold-plated version given only to visiting VIPs to the Corgi factory made £1300.
And the best seller? That would be the 1966 Batmobile with five million units. Other best sellers include the John Player Special Lotus Formula One racing car and the Ghia L 6.4 (which had a moulded Corgi dog lying on the rear parcel shelf).
In 60 years, Corgi has produced models of virtually every type of car, bus and truck. Some of the most sought-after model cars include the 1965 Monte Carlo Rally Mini Cooper S, the 1966 The Man from U.N.C.L.E's 'Thrushbuster' Oldsmobile and the 1959-61 Ford Thunderbird Hardtop with its distinctive pale green body.
Comments
Author

Keith Moody
Latest