Police hunt Ford Mustang stolen 20 years ago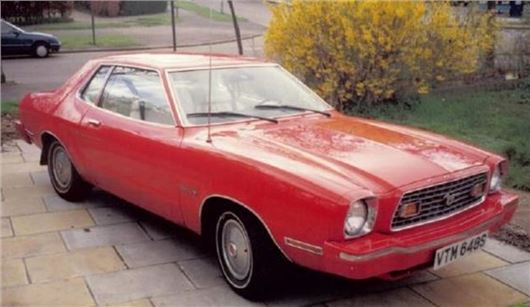 Published 10 November 2015
Classic car break-ins are distressingly common – but it's not every day we get to report a theft that could have occurred up to 20 years ago. That's the case, however, with this left-hand drive Ford Mustang, whose owner died in August. Hertfordshire Police believe it was stolen at some point within the last two decades.
The car, registered VTM 648S, was kept in a lock-up garage in Welwyn Garden City, which its late owner's daughter visited for the first time recently – only to find the Mustang missing. Hertfordshire Police have now issued an appeal for information, in the hope that somebody might remember seeing the car being moved at some point in the last 20 years.
The Mustang's owner was apparently not well enough to visit the garage, located some distance from his home. The police are convinced that the car wasn't sold by the owner, as his daughter would have been made aware of this. All documentation relating to the Mustang is still at the late owner's house, and according to DVLA records the car hasn't been taxed since 1992.
The American Ford is an example of the Mustang II series that ran from 1973 to '78. Although not one of the most sought after members of the Mustang family, and of relatively low value, the car has obvious sentimental value.
Det Con Geoff Smith commented, 'Obviously the car is very distinctive and, despite the length of time in which it could have been stolen, I believe anyone who witnessed it being removed from the garage would remember seeing it. I would like to speak with anyone with information about this theft as soon as possible. Equally, I would like to hear from anyone who has seen the car or been offered it for sale.'
Anyone with any information about the theft should contact the police on 101, quoting crime reference B1/15/3284.
Comments
Author

Paul Guinness
Latest