National Motor Museum founder Lord Montagu dies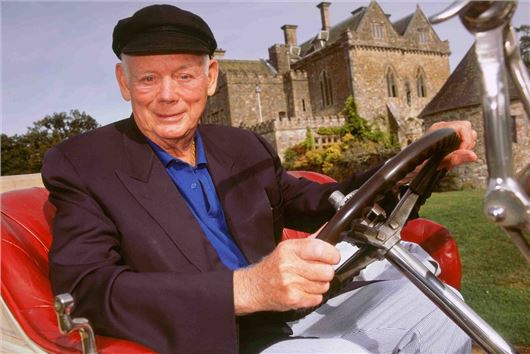 Published 31 August 2015
Lord Montagu, the man who established the National Motor Museum at Beaulieu in Hampshire, has died aged 88.
He died peacefully at his home today, 31 August, after a short illness. He is survived by his wife Fiona, his son (and heir) Ralph, his daughter Mary, and his second son Jonathan.
A spokeswoman said the Hampshire-based events and visitor attractions – including next weekend's International Autojumble – will go ahead.
Lord Montagu founded the National Motor Museum in 1952 as a tribute to his father, who was a pioneer of motoring and introduced King Edward VII to the motorcar in the 1890s.
The current museum building was opened in 1972 and houses more than 250 vehicles.
A champion of the classic vehicle movement, he often took part in the London to Brighton veteran car run.
Most recently, he played a part in the campaign to exempt historic vehicles from the MoT test.
The legislation, which came into effect in 2012, means that cars built before 1960 don't need to have an annual test.
Comments
Author

Keith Moody
Latest