Classic-style numberplates now legal on pre-1975 cars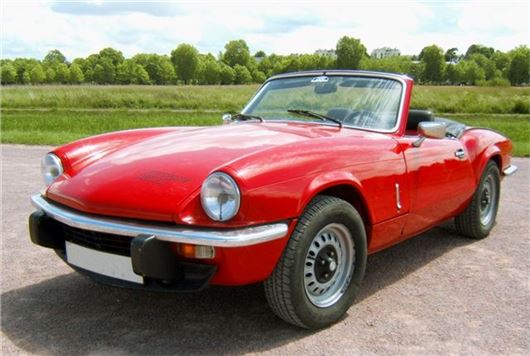 Published 23 September 2015
Classic-style numberplates are legally allowed on vehicles built before 1 January, 1975. The news comes after the Driver and Vehicle Licencing Association (DVLA) clarified the situation.
A DVLA spokeswoman confirmed that the use of non-reflective numberplates is linked to the historic vehicle tax classification. As the classic car tax exemption is now rolling again, the age of a vehicle that can display the numberplates has changed, too.
She said, 'By law, vehicles recorded as being in the historic tax class can display the black and white or black and silver-style plates. Since April 2015, vehicles manufactured before 1 January 1975 can display the older style marks providing they have applied to DVLA and are recorded within the historic tax class.
'Vehicles that aren't recorded in the historic tax class by DVLA should only display registration plates in the current standard.'
Previously, only vehicles built before 1 January, 1973, could display them – but that was because this was that date the historic tax classification was frozen at by the previous Government.
In 1997, Labour chancellor Gordon Brown announced the 25-year rolling exemption would be frozen. This means that non-reflective numberplates are now legal on vehicles built before 1 January, 1975.
So that means early examples of the Triumph Spitfire 1500 (picture above), which was launched in 1974, can now wear old style numberplates.
Comments
Author

Keith Moody
Latest