Jensen makes a comeback...again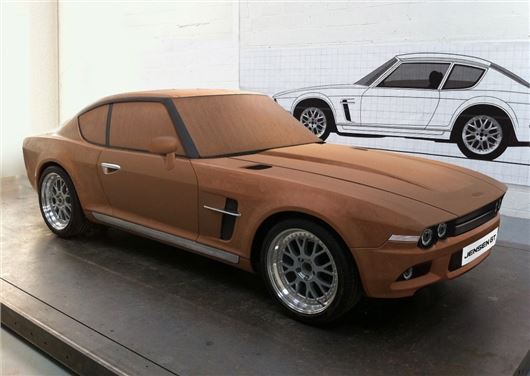 Published 04 March 2015
Not for the first time in the history of the famous brand, there's a new start for Jensen on the horizon thanks to the unveiling of this: the Jensen GT. Shown here in clay model guise but destined for a limited run of hand-built cars from early next year, the GT is the work of the newly formed Jensen Group, spearheaded by former Aston Martin boss Tim Hearley.
The GT will be built in collaboration with Jensen International Automotive (JIA), a company best known for its modified Interceptor R model. Neither Jensen Group nor JIA is directly connected to the original Jensen Motors, although the new GT will be marketed as an official Jensen model – the first since the launch of the S-V8 in the late '90s, which ended in failure in 2002.
According to Jensen Motors, the GT is the first of two new models set to be launched next year, with its final production levels being dictated by demand. And that certainly seems a sensible approach, given that each GT is expected to cost in the region of £350,000 depending upon its final specification and individual customer requirements. Power output of around 665bhp is expected, provided via a supercharged version of GM's 6.4-litre V8 linked to a choice of six-speed manual or semi-automatic transmission.
The GT will employ a bespoke spaceframe 'chassis' clad with a combination of composite and aluminium panels. The interior will be opulent and hand-crafted, with a combination of leather and Alcantara used throughout. Personalisation options are likely to be almost limitless, as expected of any high-end sportster costing more than a third of a million pounds. 
The first production GTs should be ready in early 2016, although a prototype version is said to be currently under construction. The second new model due for release next year will be badged as the Interceptor 2 and, according to the company, will "take design cues from the classic Interceptor and will advance the concept of the original grand tourer, to provide a thoroughly modern and exciting vehicle".
Jensen Group boss Tim Hearley is confident that the GT will mark the beginning of a successful new era for the brand: "This represents the next chapter of Jensen and… we want Jensen enthusiasts to help us celebrate as we unveil a completely new car and outline our plans to the future."
The Jensen Group is unconnected to a different revival of the Jensen name in 2011, and has managed to establish ownership of the Jensen and Interceptor brands in order to clear up any confusion over the future of the marque.
WHAT DO YOU THINK?  Do you welcome the launch of a brand new Jensen – and what do you think of how the GT looks? As always, let us know below or send an email to editor Keith Moody.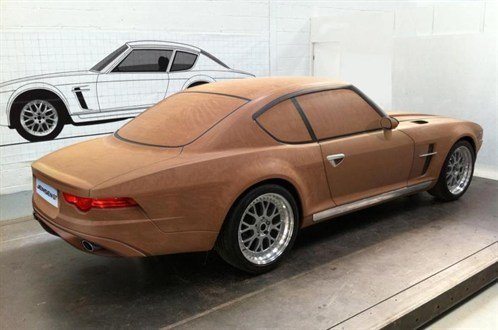 Comments
Author

Keith Moody
Latest