Is your classic about to become tax free?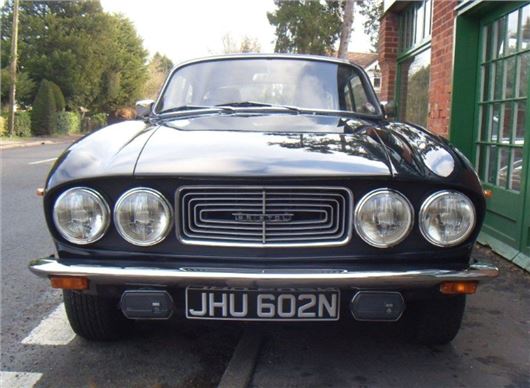 Published 18 March 2015
There was a time when any car that reached the age of 25 could be reclassified as a Historic Vehicle and be entitled to free-of-charge tax discs. It was a 'rolling' system, which meant that – sooner or later – every surviving vehicle was eligible. But that was overturned by the subsequent New Labour government and a fixed date of pre-1973 was put in place instead – until last year, when once again the Historic Vehicle rules were overhauled.
A 'rolling' system was back, much to the delight of classic vehicle owners up and down the land. But instead of it applying to vehicles older than 25 years, the cut-off date was now 40 years – with the update applying on April 1st each year. So with April 2015 just round the corner, owners of pre-1975 vehicles will now be entitled to cost-free Vehicle Excise Duty.
The important point to bear in mind is that it's the date of manufacture rather than the date of first registration that applies – and so, from 1 April, 2015, any car built prior to January 1975 will be eligible for 'free tax'. But to apply, you must have your car's official taxation class changed from Private/Light Goods (or whatever it currently is) to Historic Vehicle.
To do that, simply go to Section 7 (Changes to Current Vehicle) of your V5C and write 'Historic' in the Tax Class section. Then sign and date Section 8, take the V5C and other relevant documents (including an MoT certificate) to your local VED-issuing Post Office and they'll do the rest. Your V5C will be retained, sent to the DVLA and a replacement will arrive with the new taxation class clearly shown, enabling you to tax it online each year from then on. You can read our full guide on how to change your vehicle's tax class to historic here.
The above only applies, however, if your 1974 vehicle's registration date is also pre-January 1st, 1975. If your car was registered after then but was definitely manufactured in '74, you'll need to provide the DVLA with proof of the date of manufacture. Many owners' clubs can help with this, holding details of production dates for specific chassis numbers (or VINs), whilst owners of a large array of British-built models can obtain such proof via a BMIHT Heritage Certificate – available via www.heritage-motor-centre.co.uk/store at a cost of £41 each. Either way, if it's going to save you the cost of a tax disc this year, it pays to do your research.
Of course, it also means that a whole new club of classics is about to qualify for tax-free status. So be sure to check out our top ten on the class of 1974.
WHAT DO YOU THINK?  Was your car manufactured in 1974 and now eligible for 'free tax'?  Why not send us a photo and a few details? Comment below or send an email to keith.moody@honestjohn.co.uk.
Comments
Author

Keith Moody
Latest