The 'Beast of Turin' lives again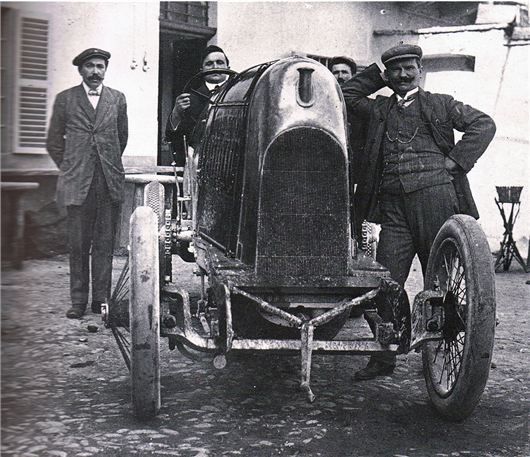 A FIAT S76, which was unofficially the fastest car in the world back in 1911, has been brought back to life after laying dormant for more than 100 years.
The 290hp 'Beast of Turin' was fired up over the weekend – the sound of its 28.5-litre engine is incredible, as you can see from this video clip.
When you're watching the clip, remember that the engine has no starter motor so each of its four 7.1-litre cylinders has to be hand-fed the correct mixture of fuel and air while someone (very strong) turns the crank handle.
The compressed mixture is then detonated as the piston begins it downward stroke – a small battery-operated trembler coil is used to do this... and produces a shower of high-voltage sparks at the same time.
The car was due to go up the hill at Goodwood Festival of Speed earlier this year, but faced a number of teething problems and wasn't able to be run.
It's great news for owner Duncan Pittaway, who has spent the past 12 years restoring the car, including rebuilding a seized engine. All Duncan needs to do now is drive it and he'll be able to enjoy all 1384lb ft of torque.
Back in 1911, the car was one of two built by Fiat for a land speed record attempt. It managed to clock 135mph – the fastest time – but failed to make a return run in time to make the record official.
Comments
Author

Keith Moody
Latest