Vauxhall Viva to ride again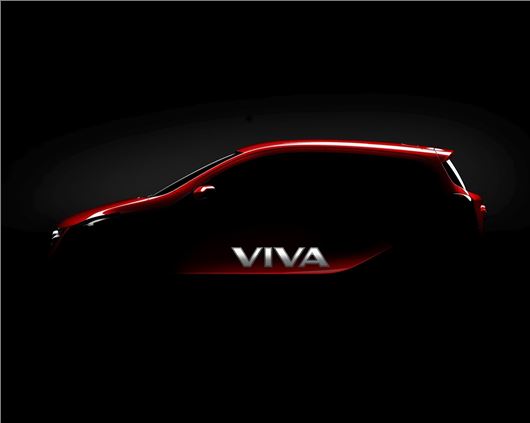 Published 10 September 2014
After a 35-year absence, Vauxhall is to re-launch the Viva – but not quite as we know it.
Back in 1979, the last of the line Viva was a small family car about to be replaced by the Astra. In 2014, however, the new Viva will be Vauxhall's new entry-level model. Priced at under £7000, the five-door Viva will replace the Agila and rival the Hyundai i10 and the Volkswagen Up! on the forecourts.
With sister-brand Chevrolet no longer in the UK, GM-owned Vauxhall will be expected to fight for sales in this rapidly growing sector. We're told the new Viva will be well-specified and, like its Adam stablemate, come in a wide range of colours and trims.
Key to its success will be Vauxhall's new three-cylinder 1.0-litre engine. Recently launched in the Adam Rocks Air, the 115PS unit offers usable low-down torque and low CO2 emissions.
While most of the car's finer details are obscured in these pictures, you can bet the car will carry plenty of Vauxhall styling ideas, so expect a familiar face with swept-back headlights.
The Viva was one of the last British-designed and British-built Vauxhalls ever made. More than 1.5m of them were built at the Ellesmere Port plant and after it was retired, Vauxhall's became badge-engineered GM products. That said, the new Viva will be built in Korea – the Ellesmere Port plant will be busy building the new Astra.
By blowing the dust off the Viva badge, Vauxhall is trying to send a clear message to the UK market – Opel versions off the car will have a different name. Peter Hope, Vauxhall's marketing director, 'This bold, radical name will attract attention and engender curiosity in the car.'
Comments
Author

Keith Moody
Latest