Success for 'web only' car club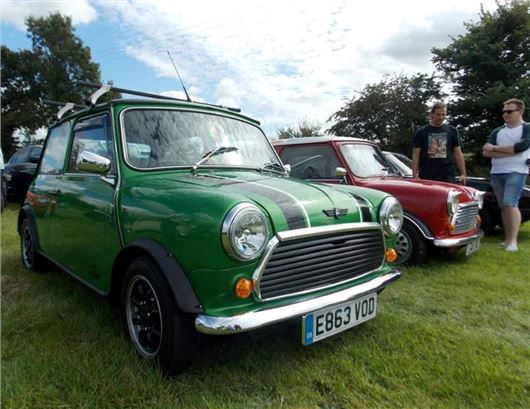 Published 23 September 2014
With the help they provide in terms of spares, technical advice and the inevitable social scene, it's not surprising that most of the UK's traditional classic car clubs continue to prove popular.
There is, however, a new wave of 'unofficial' groups springing up around the country, largely aided by social media. And one of the most successful over the last eighteen months has been the New Unnamed Classic Car Group, created by Trabant owner and classic enthusiast Ian Macaulay.
Launched back in March 2013, the NUCCG is aimed at folk who don't want to get bogged down with club rules, committees and hierarchy, as Ian explains: "I think the bureaucracy and formality of a lot of clubs can get in the way of simply enjoying the cars. I saw a need in my area of the Midlands for a group that's completely informal, organising regular events where everybody is welcome – no matter what they drive. And I've been completely blown away by the response."
The NUCCG now organises at least two get-togethers each month throughout the year, whilst also attending other shows and carnivals around Stourbridge and beyond. The basic aim is that the group is fun, friendly and free – with no marque bias or membership fees to worry about.
"I suppose if we had a motto at all, it would be that if you like your car, then so will we," Ian told us when we met at his most recent gathering. His regular venue is The Old Waggon and Horses, located on the A451 roughly midway between Stourbridge and Kidderminster. But it's the way the group has achieved success via social media that's particularly impressive:
"I created a Facebook page for the NUCCG," explains Ian, "and we now have around 750 followers. It's a fantastic way of announcing our next meetings and forthcoming events, some of which are now attracting up to eighty cars. All of this has been achieved with no committee, no constitution and no membership fees. We're just out to enjoy our classic vehicles, with none of the usual club rules."
The NUCCG attracts a varied array of classics at its events, and is using its popularity to help raise money for charity. One fundraising effort earlier this year saw more than £1100 being raised for the Teenage Cancer Trust, with classic vehicle insurer Footman James helping to boost the coffers via donations from its staff. To find out more about the New Unnamed Classic Car Group, check out its Facebook page or send Ian an email at: trabdriver@hotmail.co.uk.
WHAT DO YOU THINK?  Have you used social media to get involved with an informal classic car group – and are their get-togethers more appealing than those organised by traditional car clubs? Whatever your views, let us know! Email: keith.moody@honestjohn.co.uk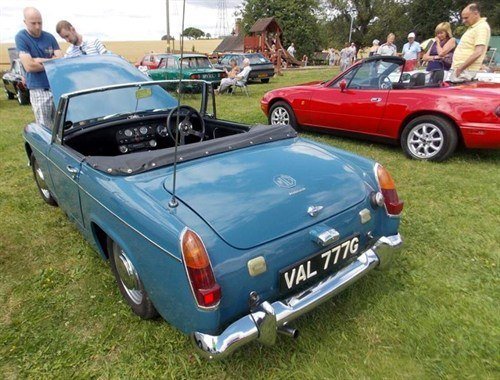 Comments
Author

Paul Guinness
Latest