Video: Volkswagen says goodbye to the Kombi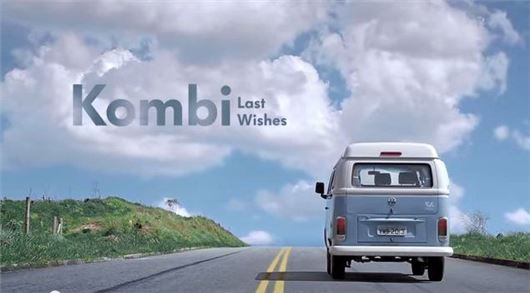 Published 10 April 2014
The end of the Volkswagen T2 Kombi has been covered here in some depth already, but it is refreshing to see that its maker has paid tribute to the near-immortal commercial vehicle by paying tribute in this touching video. Volkswagen says that it is one of the most travelled and loved automobiles in the world, and who are we to argue?
The Kombi was designed by Volkswagen's Dutch importer, Ben Pon, in 1947, who envisioned a vehicle that can play multiple roles. And two years later, it went into production - only to fade away for good at the end of 2013. That's an impressive production run, all told. The T2 Kombi has certainly lived up to the wishes of its designer - it's had many uses, too - seeing service as an ambulance, a parts truck, camper, a style statement, and an unintended icon for its maker.
It goes by many names, too. People call it the Bus, Microbus, Camper and Transporter, however, upon its birth, it was called the Type 2. The name 'Kombi' comes from the German word Kombinationsfahrzeug or 'combined vehicle', and in its original guise, it was called the Volkswagen Bus T1 (Transporter Number 1). Between September 1957 and September 2013, more than 1,560,000 units were made in the São Bernardo do Campo factory in Brazil, where it saw out its last days.
The video is a collage of special moments, showing just some of the lives the Kombi had touched. The fve-minute film concludes, 'If you're a human being and you live on planet earth, we've certainly crossed paths.'
Enjoy the video.
Comments
Author

Keith Adams
Latest