Vintage Adventurer returns with an Australian epic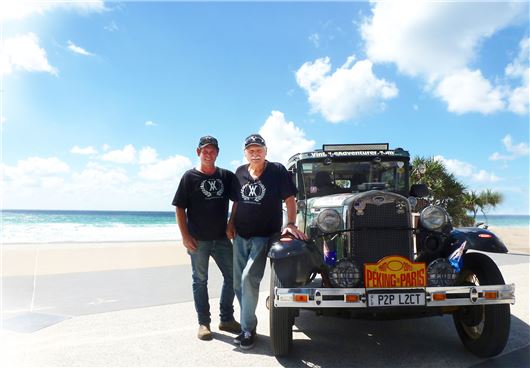 Published 24 April 2014
Vintage Adventurer Rod Wade is preparing to drive across Australia – and back again – in less than 100 hours in his 1930 Ford Model A in another fundraising challenge.
This is not motoring enthusiast Rod's first driving challenge as he set a world record in November 2013 for driving 4734km from Staten Island, New York, to Venice Beach, California, in just over 50 hours. 
The Ocean to Ocean Australia Challenge will see Queenslanders Rod, aged 71 and co-driver Austen Ritchie, aged 37, depart Surfers Paradise, Gold Coast, on 3 June, armed with a bottle filled with water from the South Pacific Ocean, in a 1930 Ford Model A, driving around 3000 miles non-stop to Fremantle, Western Australia.
On arrival at Fremantle, Rod and Austen will empty the water into the Indian Ocean and tip a bucket of Gold Coast sand onto the beach before refilling the vessels with the same from the Coral Coast. Then it's straight back on the road with the aim of arriving back at Surfers Paradise by lunchtime on Saturday 7th June, making the total distance around 6000 miles.
The 'Ocean to Ocean Challenge Australia' will raise money to create a fleet of 'Kidney Kampers' for Kidney Health Australia. These are campervans fitted with dialysis machines so those suffering from kidney disease can still have the freedom to travel away from the hospital for weekends away and short holidays. With kidney disease affecting Rod's wife and daughter, he has raised thousands for Kidney Health Australia.
More at www.vintageadventurer.com.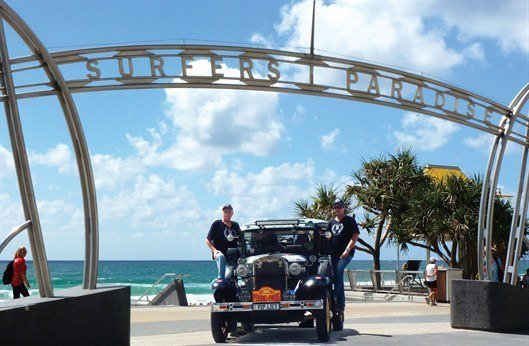 Comments
Author

Keith Adams
Latest