Techno Classica 2015: High-performance Bugattis on show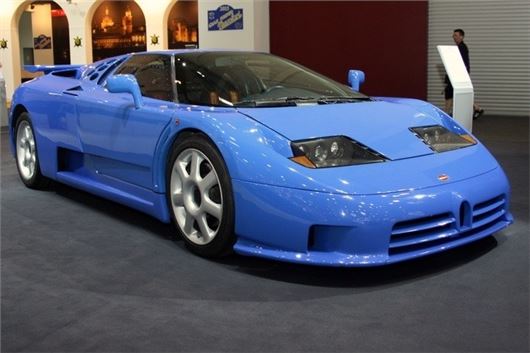 Published 20 April 2015
Two very special high-performance Bugattis were on show at this year's Techno Classica show in Essen, Germany.
This eye-catching 1993 Bugatti EB110 Super Sport prototype was made in 1993. First shown in 1991 to celebrate what would've been the 110th birthday of Ettore Bugatti, the EB110 was the first vehicle built under the Bugatti name since 1956.
Two models were available The standard 110GT and the Super Sport EB110S version, which was lighter and had more power. In total, about 135 were made.
Powered by a V12 engine with five-valves per cylinder and controlled by two camshafts per bank, power was 560bhp at 8000rpm, while the S developed 611 at 8250rpm.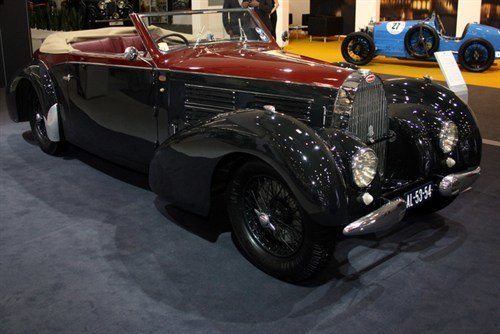 Bugatti Type 57C
The second high-performance model was a stunning 1938 Bugatti Type 57C Gangloff Cabriolet. Introduced in 1934, it was the first and only Bugatti Type developed under the influence of the 25-year-old Jean Bugatti. Aimed at modernising the company's cars, this was a tourer to rival those offered by Delahaye, Delage, Mercedes and Bentley.
The Type 57 replaced the Type 49 and was the first of the higher-volume production cars to feature a double overhead camshaft engine. Its straight-eight cylinder 3.3-litre engine produced 135hp and 160hp with a supercharger bolted on.
Comments
Author

Keith Moody
Latest