Racer Rickard Rydell to be reunited with Volvo 850 Touring Car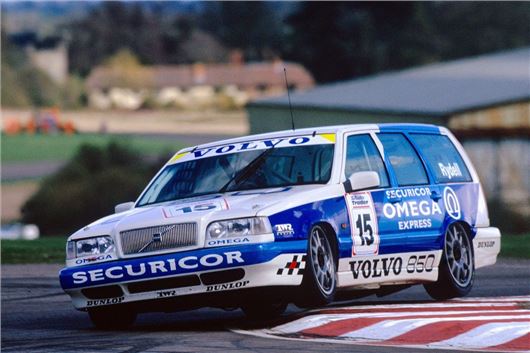 Published 20 April 2018
It's one of the most iconic touring cars of all time, and now the Volvo 850 estate will be joining the touring car celebrations at this year's Silverstone Classic. Piloted by Rickard Rydell in 1994, both car and driver will be reunited at the Northamptonshire race circuit over the weekend of 20-22 July.
The headline-grabbing racer will be part of a star-studded track parade that features 60 cars to celebrate the 60th anniversary of the British Touring Car Championship. Rydell will be joined by legendary drivers John Cleland and Patrick Watts.
Prepared by TWR, the turbobrick was hugely popular with fans but proved to be quite a handful. Rydell qualified third at Snetterton and posted a top five finish at Oulton Park. Rydell said, 'It was pretty scary at first as we had done virtually no pre-season testing, but we made it more driveable and somewhat more competitive as the season progressed.'
More importantly, joining Volvo turned out to be a career defining moment and Rydell stayed with the TWR-run team for a further five seasons peaking with in his title-winning campaign in an S40 in 1998.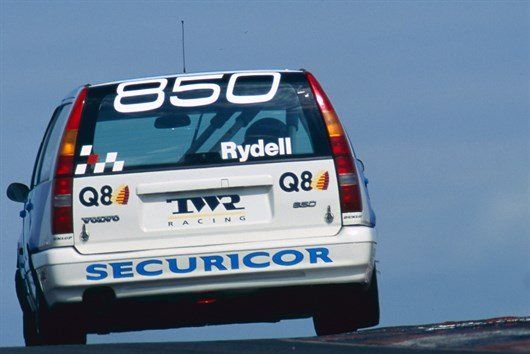 Rydell said, 'Those Super Touring years were, without a doubt, the highlight of my career. We had big budgets, lots of testing, the cars were great to drive and it was a fantastic championship. One year I did 38 return flights from Sweden.'
Tickets for this year's Silverstone Classic must be bought in advance. For more details visit: silverstoneclassic.com.
Silverstone Classic
Comments
Author

Keith Moody
Latest