Retro Classics 2016: Cars from the Louwman Museum to star at Stuttgart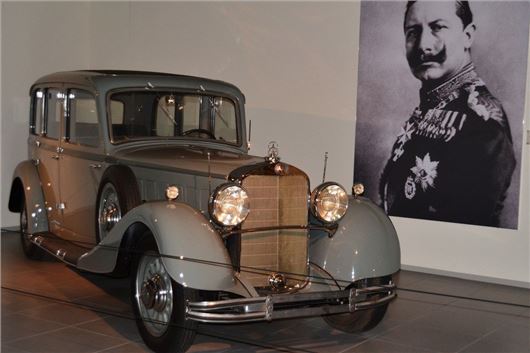 Published 22 January 2016
Nine cars from the world's oldest private car collection will be the highlight of this year's Retro Classics event in Stuttgart, Germany.
Started in 1934, the Lowman Museum collection boasts around 230 cars, including some famous ones like the taxi from The Godfather, plus and Aston Martin that appeared in the James Bond movies Goldfinger and Thunderball.
One of the star cars of the display will be a 1933 Mercedes-Benz Type Nurburg 500 – the previous owner was the last German emporer Wilhelm II, who lived in exile in the Netherlands at that time. The saloon car weighs nearly 3000kg thanks to the fact it is lightly armoured.
It also boasts underfloor heating and a communication system that allowed the passenger to relay instructions to the drive without words. There are buttons on a small console in the back activate dashboard lights with directions like: fast, slow, stop, left, right, and home.
The rest of the display is yet to be confirmed. This year's Retro Classics starts on 17 March. Click to find out more about Retro Classics.
Comments
Author

Keith Moody
Latest