Crowds flock to Race Retro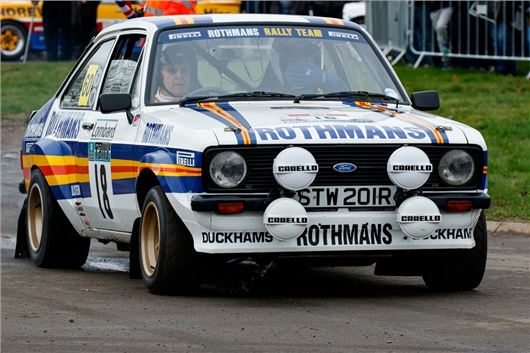 Published 06 March 2017
A record crowd made the trip to this year's Race Retro. More than 21,000 petrolheads visited the historic motorsport show, which took place at Stoneleigh Park in Warwickshire.
Celebrating its 15th anniversary, the three-day event was packed with motorsport action – both inside and out. Special show guests included rally legend Ari Vatanen and Le Mans endurance hero Tom Kristensen.
One of the show's highlights was the new Motor Sport Hall of Fame, featuring around £30m of stunning motoring history from the 1957 British Grand Prix-winning Vanwall, raced to victory by Sir Stirling Moss and Tony Brooks, to the latest Bentley GT3 racer that had come straight from pre-season testing.
Hall of Fame inductee Tom Kristensen thrilled the crowds as he climbed back into his Bentley overalls and the Speed 8 in which he won the Le Mans 24-hour race in 2013, before taking to the Live Stage to be interviewed and answering questions from the audience.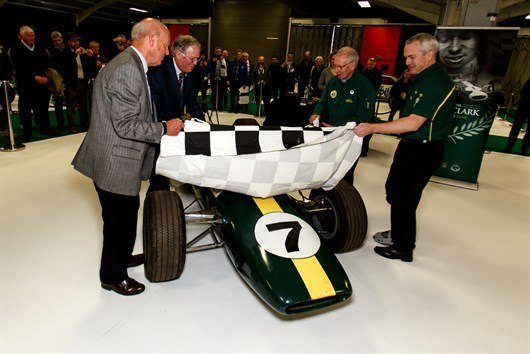 A huge crowd gathered as Jim Clark's Lotus 33 R11 was unveiled for the first time in public for more than 40 years as part of a launch for the Jim Clark Trust's crowdfunding appeal. Jim's cousin Doug Niven spoke of the plans to open a new Jim Clark Museum in 2018, asking for support to make the fantastic new development a reality.
Race Retro's 50th anniversary celebration of the Cosworth DFV certainly turn heads with a display curated by engine designer Mike Costin, who founded Cosworth with Keith Duckworth, both Hall of Fame nominees for 2017. Cars featured in the tribute included the incredibly rare Tyrell P34 six-wheeler, the Cosworth 4WD, the Lotus 49B, and James Hunt's McLaren M23.
Out on the Rally Stage, under the watchful eye of the team from Rallying with Group B, around 80 Group A, B and C cars provided spectators with thrill after thrill especially when former World Rally Champion Ari Vatanen got back behind the wheel of the Rothmans Ford Escort and Subaru Legacy he drove in period.
The winner of the inaugural Pride of the Paddock award couldn't have been more fitting, given it was presented by Ari Vatanen. Ian Thompson's exceptional replica of the Peugeot 205 T16 rally car (below) that Vatanen drove in period was chosen by the visitors and even signed by the man himself. The runner up was Marcus Ridley's 1966 Ford Mustang.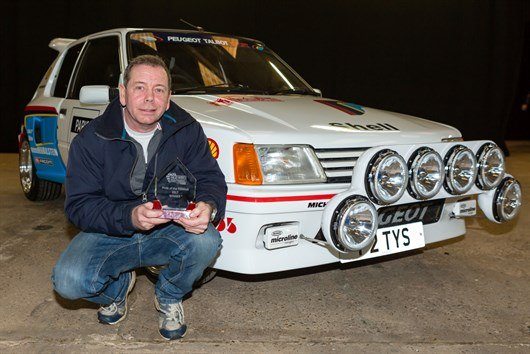 Lee Masters, Race Retro's acting show director, said, 'We have had incredible feedback from visitors with a tremendous response to our new elements, especially the stunning display in the Motor Sport Hall of Fame Live. Exhibitors also reported strong trading with 60 per cent rebooking for 2018 already. Planning for next year starts now!'
The next Race Retro will be held on 23-25 February 2018. For the latest updates as well as all the highlights from 2017's event, visit www.raceretro.com
Race Retro
Comments
Author

Keith Moody
Latest