Report: Peking to Paris, day two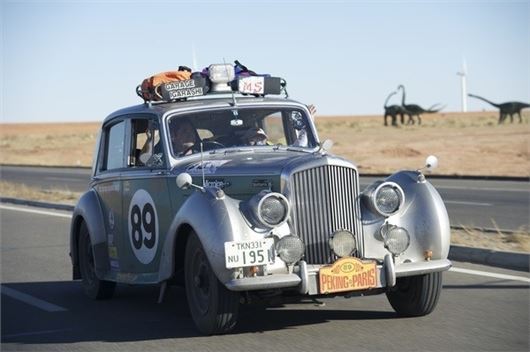 Published 29 May 2013
Daihai to Erenhot
Blue skies and bright sunshine formed the perfect backdrop for our run across vast empty plains that form the fringes of the Gobi Desert as the Peking to Paris teams head towards Mongolia. There have been very few problems today, and it's been an easy run for just about everyone.
Several cars have reported mysterious fuel issues, including the Delage of Jan de Clerck from Belgium, and the oldest car in the event, the Bentley from Australia of David Browning (above), and the 1913 Model T Ford (below) of Nicky Bailey and Nadja Saralam was delayed when an oil cap vibrated loose, and rolled across the top of the engine, clouting the fan, which broke one of the four fan-blades. Nicky removed another blade to keep the fan balanced, and continued without incurring any penalties.
The Porsche 911 from Switzerland of Ulrich Koerner and Johann Fueglistaler was changing shock absorbers this evening, having confessed to running far too fast and then suddenly hitting a large crater. An evening under the car when everyone else is having dinner becomes the penalty.
As the sun set out over the vast desert plain, a few crews were clearly going to be very late for dinner. There is no sign of car number five, the Vauxhall that had engine problems yesterday. Jenny Mah in the Ford Model A is again running far behind the rest of the field and seems unable to keep up. Edgar Haag and Ernest Johnson in the big 1970 Ford Super deluxe was running late for most of the day. And the heavily laden Bentley R-type of the Japanese crew of Kazuyuki Sugiyanma missed a Time Control today, so too did Kimberly Widrick from Canada in a Chevrolet Impala.
Like yesterday, today was designed to be an 'easy run' and a chance to take the route at a pace that suits the crew, with plenty of time to stop, and the day seems to have won rave-reviews all round given that those who want to rip down long empty roads can enjoy a spot of true 'open road' motoring with hardly any local traffic, a contrast from our escape from Beijing.The teams are camping out in their own tents tomorrow night - and putting up a tent in the dark as a result of not keeping to the schedule won't be much fun, and a mighty challenge if the wind gets up…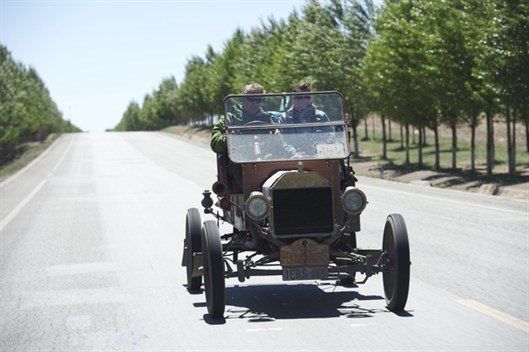 Comments
Author

Keith Adams
Latest