Report: Peking to Paris, day seven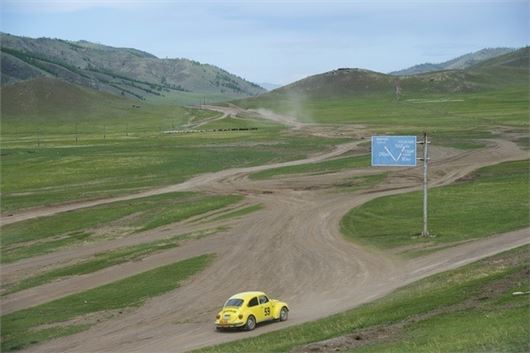 Published 03 June 2013
Bulgan to Murun
The Peking to Paris contenders readied themselves for another long day with three Time Trials ahead of them. Little did they know that this would be the hardest day so far. Several cars stopped with time-consuming problems, causing changes to the leader board and for some teams, changes to their travel plans.
The Mercedes-Benz of Mike Velassco and Derek Sloan had a frustrating day with blocked fuel-filters caused by rust in an old petrol tank being shaken up… something that was warned about in the pre-rally preparation advice notes.
Daniel Schoch from Australia with a Bentley lost essential bolts that rattled loose and fell out, a victim from the unforgiving tracks, resulting in his day's rallying coming to a sudden and abrupt end, requiring the rescue of a truck to take him to a local workshop.
Car 80, the blue Ford Mustang convertible (below), had two tyres blow out at the same time, causing the car to swerve and get buried in a soft bank of dirt. A tow out from a camera-crew and a tyre change from the Sweeps Rob Dominy and Bob Harris soon had the car running again. The little blue Renault 4 stayed in Bulgan this morning, and could be there some time as the crew are now waiting for parts to fix the gearbox.
The biggest drama of the day was the Japanese crew in the Nissan Fairlady 240Z rolling the car on a tight right hander, sliding on the gravel into a ditch. They were rescued by Andy Inskip, who banged out some of the dents, fixed the front windscreen and got the car running again.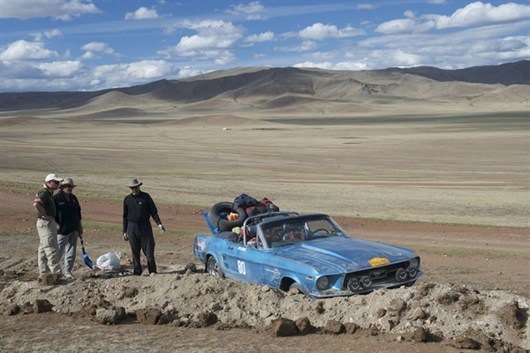 The Ford crew handed the lead to the lads in the red Chevy Fangio Coupe, Phil Garratt and Kieron Brown, with the Ford V8 slipping to third before the start of today's action. 'If we can get the axle ties sorted, we'll be back in the hunt with a vengeance,' Mike promised but alas, he dropped more time and slipped from second, to sixth today. The Fangio Coupe now holds a commanding 30 minute lead over Bruce Washington's Chrysler.

In the Classics Division the lead has changed yet again, with Gerry Crown, aged 81, beating all the younger blood to re-take the lead in the Leyland P76. The Citroen DS was no match for the determined pace of the veteran Aussie in the big V8, who took minutes out of the Citroen on all three test-sections, ending the day two minutes ahead of its rival.
Welding, grinding, banging, soldering, and all manner of running repairs are now noisily going on in a frenzy to catch the final remains of the fading light, with most of the rally now having set up camp for the night as fatigue and exhaustion from another day in the struggle to reach Paris finally takes over.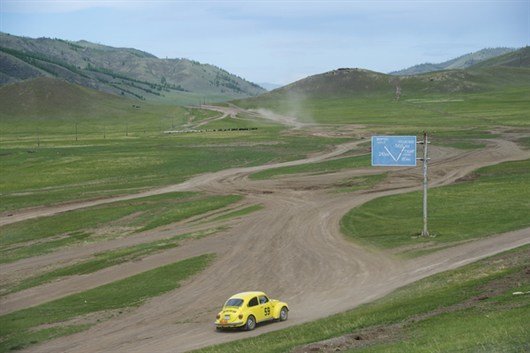 Comments
Author

Keith Adams
Latest