Report: Peking to Paris, day 26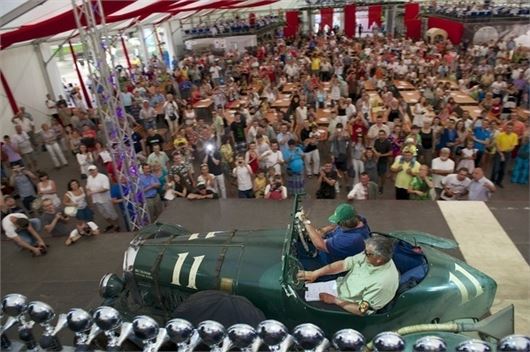 Published 22 June 2013
Kiev to L'viv
The town of L'viv might not be very well known to UK our readers, but this old city in Western Ukraine certainly knows how to throw a good welcome. The teams drove through the streets tonight to find a large arch had been built across one street, two streets closed specially, with a jazz band and a street-party. You could hardly move for people, push-chairs, children, elderly residents who recalled a street-race style Grand Prix back in 1930, everyone was here… over 5000 turned out. It took half an hour to go one kilometre to the hotel at the far end of the street lined with local classic cars.
The day began with a circuit-test outside Kiev. Again a network of fast flowing corners with very short straights – not a fast circuit, but a big emphasis on braking, and handling, requiring the right lines to hook them all together. Three outstanding efforts today show that there is now a spring in our steps as we all race for the European Trophy – the cups for best Vintageant and best Classic in the section from Kiev to Paris.
Fastest round the track was the experienced Holden crew of car 100, the pick-up with a mighty V8 engine thundered round and made light work of it all, Peter St. George clocking up a time of 5 minutes 18 seconds, nobody got anywhere near close to that. He now leads the Classics in the European Trophy after a consistent day crossing country and arriving on time.
In the Classics, the big Citroen DS23 posted 6:08, Gerry Crown posted 5:22, and Peter Lovett's Porsche smoothed out the corners to post 5:30, nobody getting near the time of the hairy Holden Ute.
John Layzell's VW Beetle developed a pistol-cracking backfire on the over-run into corners and set 6:14, and John Rich was a surprise performer in the 4x4 Toyota Jeep, posting 6:17, a reward for a particularly neat driving effort. Richard White and Richard Scott were neat and tidy and did well to record a time in their Volvo Amazon of 5:59 after a steady run. Philippe Clamens had the vote for "best noise" in the V8 Mercedes Coupe, the V8 snaked around the course in 5:47.
So, in the European Trophy-stakes, the heat is on, with the V8 Ford Coupe outgunning the rest of the pack of Vintageants with a solid performance, and the Holden pick-up truck surprising everyone with a time that has out-gunned all the regular Classic category favourites.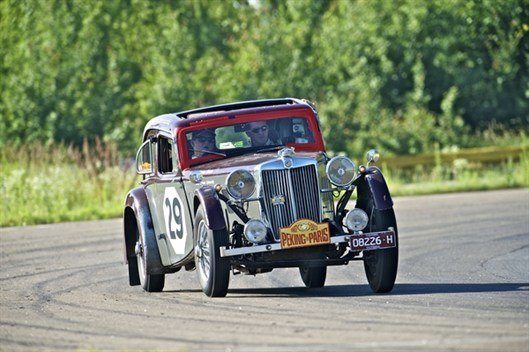 Comments
Author

Keith Adams
Latest