Report: Peking to Paris, day 24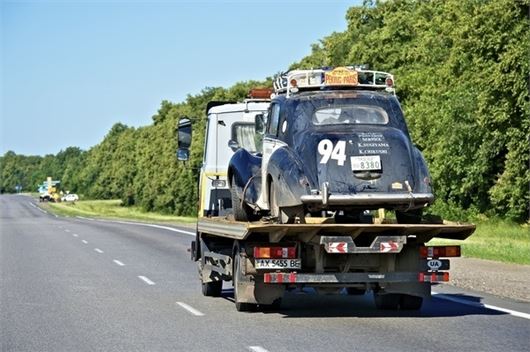 Published 20 June 2013
Kharkiv to Kiev
Today was supposed to be a - relatively - easy day. A run from Kharkiv to Kiev (Kyiv if you're Ukranian). However, breakages would affict a number of teams.

The heavily-overloaded Bentley R-Type blew its headgasket - and despite plenty of spares, didn't have a replacement. So it was being loaded onto a truck, rather a sad sight as this car that always looked far too heavy has done well to get here. However, the crew is convinced they can get running again, using tomorrow's rest-day for repair work. Marque specialists P&A Wood in Essex could not help source a new headgasket, so Andy Actman, one of the event's support-crew, contacted H.R. Owen, who immediately undertook to rush out a gasket to Kiev. So there is hope the Bentley can be rescued, given tomorrow is a day off.
The second car to hit difficulty was the Jaguar XK150 from Poland of Tadeusz Wesolowski, which went out today with a blown clutch – spares are now on their way, and the crew are confident they can spend the day off tomorrow getting the car running again to make it to Paris.
Today proved to be all about an enjoyable drive through very green countryside, with a network of roads threading through giant-sized fields of either sunflowers, wheat, or maize, with several passage-controls at roadside cafes, where crews would meet up.
The remote and rural roads proved traffic-free, until entering Kiev. With the timing relaxed, some crews took time out to explore, Richard Everingham and Seonaid Beningfield in a Bentley R-Type discovered a 17th century monastery. They both say it was a "beautiful, wonderful experience" but chatting to the monks proved rather difficult – and nothing to do with language difficulties… the monks have a vow of silence, so couldn't discuss anything.

Enjoy the video of yesterday's action...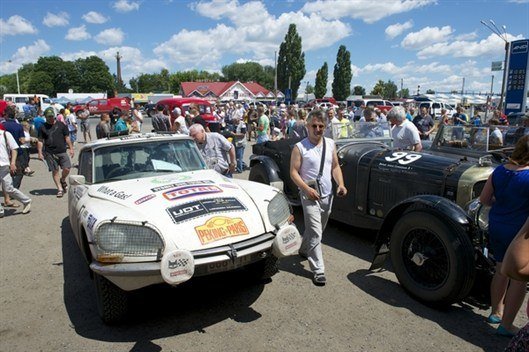 Comments
Author

Keith Adams
Latest