Report: Peking to Paris, day 23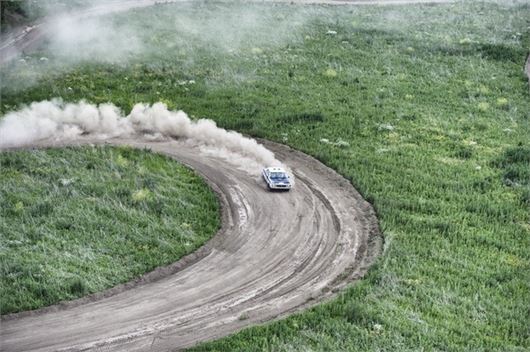 Published 19 June 2013
Belgorod to Kharkiv
The teams said goodbye to Russia today, leaving behind cheering locals in every village, and with just about every rally-crew holding extraordinary claims of the goodwill we have all received, either with help in getting cars repaired or spares tracked down.

It was a 300km run to a racing-circuit at Belgorod. Here, the ultra-cool Peter Lovett in the Porsche 911 took command. He was nine-seconds quickest here, posting a time of 4:20, like everyone else driving a circuit for the first-time, with a surprise in second place, the big Holden Ute of Peter St. George, you would hardly expect a big hairy pick-up to beat Gerry Crown's Leyland into third, but it pipped the V8 Leyland by a second, Paul Kirkham was fourth in the Datsun Violet, and the Lancia Fulvia exploited its nimble handing to finish fifth.
Gerry Crown was showing clouds of blue smoke on the two tests today. On the second test, a rally-cross circuit of dusty dirt, he performed better, beaten only by the Porsche of Peter Lovett, who set a best time of 4:36, two seconds clear of the Leyland, with the Killingsworths in their Holden third, and the newly-refreshed Porsche 356 of car 49 going really well to post fourth-best time, sharing 4:54 with the Lancia, and the Finn's in the Volvo two seconds down on 4:56. Mike Reeves in the Ford V8 was best performing Vintageant, beating the red Chevy of Phil Garratt by seven seconds.
These two test sessions proved to be terrific fun, and highly enjoyable all round. It was good to see the little Renault 4 giving it a determined thrashing, after all the car has gone through in driving days and nights from Mongolia to catch up.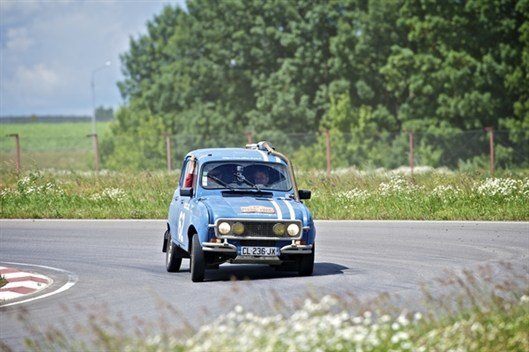 Comments
Author

Keith Adams
Latest