Report: Peking to Paris, day 20 and 21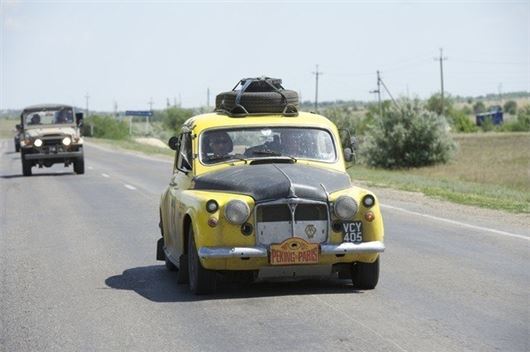 Published 18 June 2013
Samara to Saratov
Following a rest day in Samara, a very warm day took the teams across more Russian Steppes as they drove out of Samara with the reinforcements of several of those who have been playing catch-up. The sun shone and the temperature rose, in the shade of a veranda at the mid-morning coffee-break, it reached 36°C.
Disaster struck the Ford Model A of Bill Clyendert. It was sidelined with what he suspects is a broken crankshaft. However, while this might well have totally wrecked the engine – it needed immediate trucking on to Kiev, where we have one final day off on Thursday before the final haul to Paris – Bill is determined to try to seek another engine or spares for a rapid rebuild so he can drive the final section.
As the old Ford side-valve drove under the inflatable arch of our start this morning, Peter Lovett - who enjoys the comforts and total reliability of his two-litre Porsche 911 - looked across at the racket Bill's right foot was creating as he warmed up the oil of the Model A, playing tunes through the straight-through exhaust, and said, 'Now just look at that… doesn't Bill perfectly sum up the spirit of this event?' An hour later, that engine fell silent… and for once, Bill's spirit momentarily, and understandably, sank with it.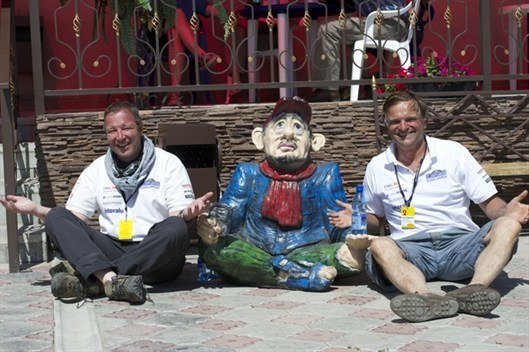 With the Ford Model A Special hitting difficulty, the results at the top of the leader-board now get something of a shake-up, and Mike Reeves and Michelle Jana Chan inherit third-overall in the Vintageants with their Ford V8 coupe. Trouble also hit car 40, which was regularly in various mechanical trouble through Mongolia, when the engine of the Pontiac let go in the biggest possible way. Driver Willy Van Loon opened the bonnet and saw a large oily hole the size of his fist created by a big internal explosion deep inside the engine.
The all-tarmac highway was rippled tarmac for most of the way, the effects of the hot summers and long periods well below freezing winters leave their mark, and today was demanding work for most, while looking light work and easy on paper.
Reliability is clearly going to influence results as the fleet of tired rallycars continue the westward haul towards Paris. We have several mountain climbs, as Time Trials, closed down specially for us in both Austria and Switzerland, and circuit tests before then, with a gravel and dirt track across several miles of open farmland tomorrow, out final Russian Time Trial…. the pressure remains relentless.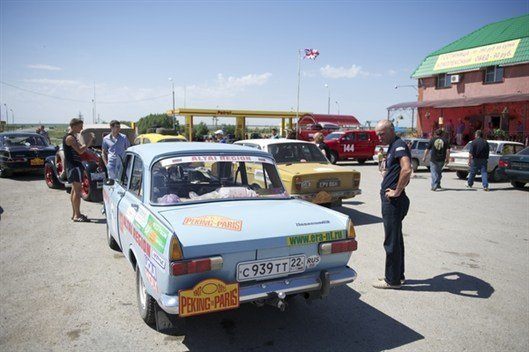 Comments
Author

Keith Adams
Latest