Report: Peking to Paris, day 18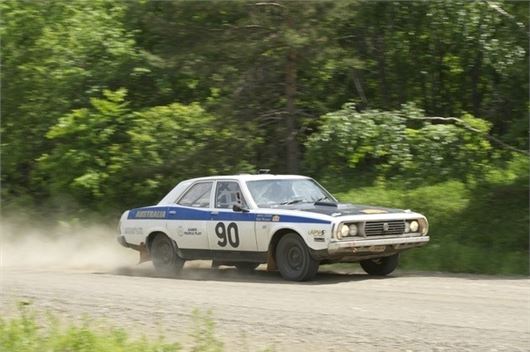 Published 14 June 2013
Yekaterinburg to Ufa
On an event as tough as this luxuries and creature comforts are things you really value. Clean sheets, good food and a fast reliable Internet service are things you want to hang on to for as long as possible.
So it was with some regret that the rally left the Hyatt Regency at Yekaterinburg this morning, en route for Ufa some 500km. Over breakfast, we learned of yet another act of Russian kindness and ingenuity. At the motorcycle Museum we visited yesterday the crew of car 50, the Volvo Amazon crew of Richard White and Richard Scott said they needed some welding, so the museum director took them personally to a friend of his with a snowmobile fabrication workshop and the necessary equipment. One hour later they were on their way well satisfied - with both front wings welded.
Back on the road, we drove excellent rural roads through a forest to a rather important landmark: The border between Asia and Europe. As important as this is for the Rally the actual monument was a little disappointing - a tall obolisk definitely in need of some loving care.
The landscapes however still impressed us but now in a different way as we made our way along the road, through villages of leaning and creaky-looking log-cabins. Instead of epic, vast and sometimes featureless farmland we are now taking in rolling hills, smaller fields and more evidence of habitation, more power lines and steadily bigger villages. Things were indeed looking more European after the wastes of Mongolia and Siberia. We couldn't decide if we were in the Scottish borders, or Colorado.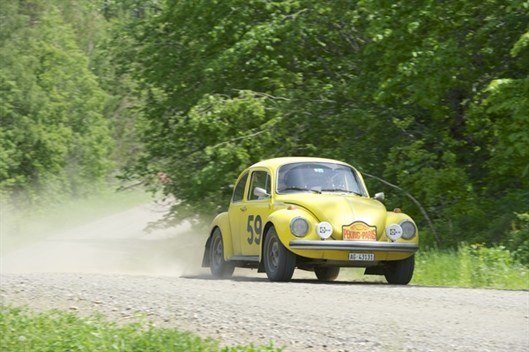 Mid-morning coffee was taken in Pantelekyovo - a roadside cafe not unlike the Lenham transport cafe on Kent's A20, where the blonde hostess presented us with two free loaves of bread ....still hot, straight from the oven. Andy Inskip scoffed down two piping-hot pancakes, in readiness for running the Passage Control with Tony Jones.
The test for the day was a forest-section along a gravel track through a dense wood filled with noisy cuckoos. Thankfully the abundance of wildlife didn't extend to the biting insects, which were much less of a problem than they have been over the last few days.
In such a spot it was a real pleasure to watch the likes of Phil Garret and Kieron Brown drifting their Chevy, Gerry Crown trying to go slowly to match the now much reduced speed of our test section, and the Citroen DS, which been suffering over-heating problems, tackling the smooth track in "Sahara"-style raised suspension - the front is on maximum height adjustment and refuses to adjust downwards. The two Holdens sounded glorious, and drowned out the cuckoo nuisance, and car 38 the Ford V8 of Mike Reeves and Michelle Jana Chan swept through the wood at an even, steady V8 growl - recent oil-pump problems presumably cured.
Looking very slow was car 15, the Ford Special - it has a worn rocker-shaft, but there are plans to change it overnight. Most crews found the target set for the section easy - and results therefore only changing here and there.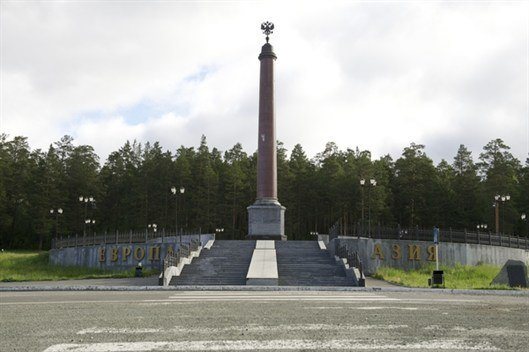 Comments
Author

Keith Adams
Latest