Report: Peking to Paris, day 12 and 13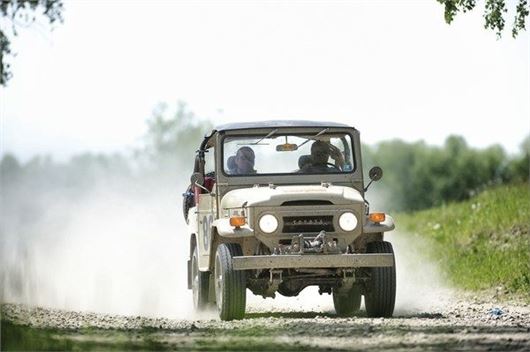 Published 10 June 2013
Tashanta to Novosibirsk
The entrants entered into Russia, and the Altay mountains, and found the weather the most favourable since the start of the rally. There were three Time Trials, all set in remote farm-land and through forests on the way to the busy Siberian city of Novosibirsk
The Ford V8 of Mike Reeves and Michelle Jana Chan moved up a place to fifth in the Vintageants, but the three long dusty dirt and gravel sections saw the stripped-down aluminium Ford special of Bill Cleyndert and Mark van Hees on a real charge, setting a total for the day of 13 hours, 09 minutes, 16 seconds, over three minutes quicker than the leader, Phil Garratt in the Chevrolet.
The smallest car in the event, the little MG TC of Peter Zernial is up a place at 14th, and Lars Rolner had a good day, holding down fourth-place; Jock and Bill Burridge in their Buick also went well on the tests, second-best performance on the last one of the day, they are now seventh overall.
In the Classics division, Gerry Crown and his Leyland P76 shows no sign of letting up, ending the day just over two minutes ahead of second placed Porsche 911 crew of Peter Lovett and Tim Smith. Peter reports this morning that the car is running supremely well and has no problems – that probably puts him in a minority of one.
Car 48, the Kiwi-Morris Oxford, lost its windscreen yesterday, but it's a day off tomorrow here in Novosibirsk, and finding some flat glass can't be too much of an issue. Car 49, the Porsche 911 of Phil Cuere, went down when the engine blew up.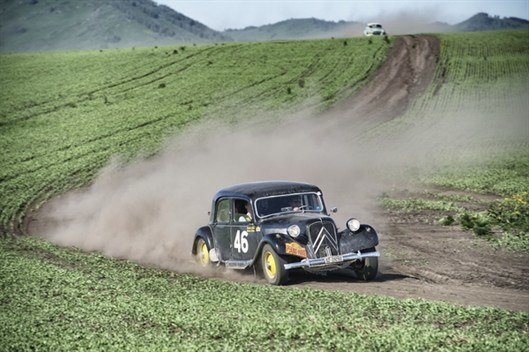 Comments
Author

Keith Adams
Latest