Beast of Turin set for London Classic Car Show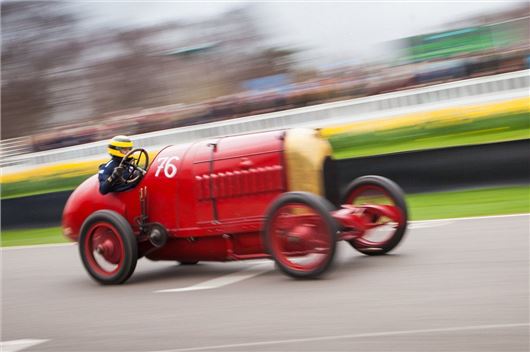 Published 13 November 2017
The 'Beast of Turin' will be at the 2018 London Classic Car Show at Excel London on 15-18 February. The car will form part of the display on the Grand Avenue – a 'catwalk' that allows classic cars to drive up and down the centre of the show.
'Specials' is the theme of the latest event as the organisers honour these unique machines (and their often-outrageous performance). The 'Beast' boasts a 28.5-litre 300bhp engine and was once the fastest car on earth.
With a land speed record in their sights, Fiat built two of these cars in the winter of 1910. They were armed with the biggest capacity automotive engines of their day and given the S76 designation.
As a result, it was clocked at 116mph on Saltburn Sands, Yorkshire, in 1911 – breaking the world flying one-mile speed record. Another run of 134.6mph was achieved a couple of years later at Ostend, but new rules meant the car was disqualified after it failed to make its now mandatory return run.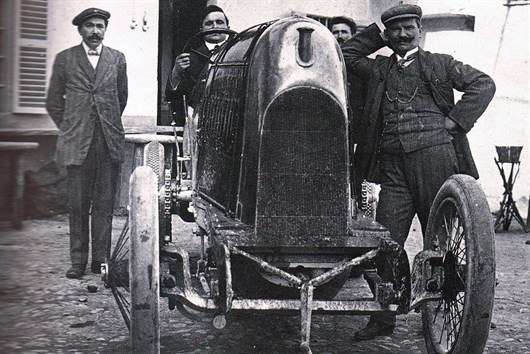 After that, the car's disappeared for nearly a century until British enthusiast Duncan Pittaway set out on their trail. He found the surviving chassis of the first S76 in Australia in what he describes as a 'pretty torrid' condition.
Fiat had scrapped the second car after the First World War to prevent rival manufacturers obtaining its technical secrets, but Pittaway managed to locate its derelict engine from a pile of old bits in the Fiat factory and then purchase it after two and a half years of protracted negotiations.
The restored 'Beast' is the result of a six-year restoration project and it must be seen to be truly appreciated. The engine cowls stand as tall as a man, the engine spits fire from its open exhaust ports, and make quite a noise.
Pittaway said, 'It's a pretty special car. With its bull nose and pointy tail, it was the first to have any streamlining and must have looked like a spaceship in its day,
'There were no Grands Prix back then, so Fiat and other manufacturers just wanted to build the fastest possible cars. They were still going down the blind alley that the bigger the engine capacity, the faster the potential speed – and the S76 is the very last of those big-engined machines.
Sixty cars in total will make up the Specials display. Tickets are on sale now with adult admission costing £25 (£30 on the door). For more information, visit thelondonclassiccarshow.co.uk.
Comments
Author

Keith Moody
Latest
Compare classic car insurance quotes and buy online. A friendly service offering access to a range of policies and benefits.

Get a quote