NEC to host world's biggest gathering of classic car clubs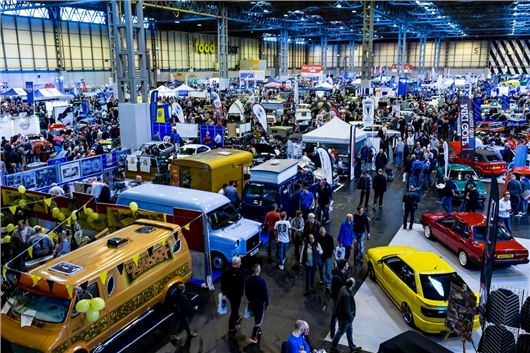 Published 14 August 2018
An extra hall has been added to this year's NEC Classic Motor Show - making it the world's biggest gathering of classic motoring clubs. Held in Birmingham on 9-11 November, more than 300 car and bike clubs will be taking part in this year's show.
Hall 8, which takes the overall show space to one million square feet (the equivalent of 18 full size football pitches) will be called The Debutant Hall and will host 15 clubs that have never exhibited at the end of season finale ever before.
Acting show director Lee Masters explains, 'The classic vehicle clubs are the DNA of the show so when we got the opportunity to increase to seven halls it gave us the chance to open the doors to those smaller niche clubs that haven't had the chance to display their marques in previous years.
The 'Debutants' include the Richard Burns RB5 and RB320 Memorial Club, Dorset Area Farina Owners, Perana Owners' Club, and the Monoposto Racing Club. United Centos (Fiat Cinquecentos and Seicentos) will also make its debut alongside Club Calibra, Fordsport, MINI Y REGister, and Racing-Puma.co.uk.
The Austin Rover & MG Owners' Club Sussex displays for the first time as does the Cannock and District Car Club, Chevettes 'n' Kadetts, Fiat Coupé Club, RS500 Owners, and the Retro Caravan Club.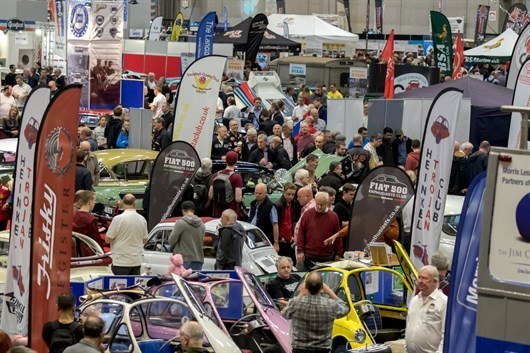 The show also welcomes back 25 clubs who missed last year's event and ten more clubs that have not exhibited during the past two to six years. These include the Historic Marathon Rally Group, which will be celebrating 50 years since the London to Sydney Marathon Rally, the Aero Minx Register, Zastava and Yugo Owners' Club and the Piper Sports and Racing Car Club.
Andrew Evanson, senior operations manager at show sponsor Lancaster Insurance, added, 'I'm ecstatic that a larger number of clubs will be attending the show, giving us the opportunity to marvel at even more marques and models. Car clubs truly are the heartbeat of our industry and while having a close relationship with many, we are keen to support and work with more.'
With around 40 additional clubs this year, the organisers are expecting the number of cars and bikes on show to top 3000 vehicles, including those that are on display by the 650 specialist traders and dealers also taking part.
As well as all the popular features such as Silverstone Auctions sale, Sporting Bears' Dream Rides, the Restoration Theatre, and Discovery Live Stage, the show also boasts the UK's biggest indoor Autojumble and Classic Trader Village. Such is its popularity with visitors and traders alike, the space is already 80% sold out.
The Lancaster Insurance Classic Motor Show returns to Birmingham's NEC from Friday 9 to Sunday 11 November. For more information as well as all the ticket prices and booking details, visit www.necclassicmotorshow.com.
Comments
Author

Keith Moody
Latest