'Family ties' to be theme for this year's NEC classic motor show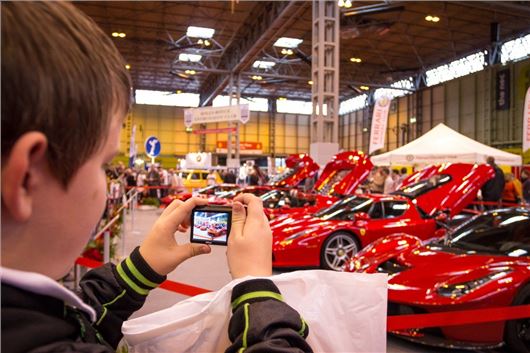 Published 24 May 2017
The theme for this year's NEC classic motor show will be 'family ties'. Held at Birmingham's NEC from Friday to Sunday, 10-12 November, the 240 exhibiting clubs are invited to embrace the theme with their own interpretations.
Lee Masters, acting show director, says, 'The classic motoring community is one huge family but so is the motoring industry. Manufacturers create various models which are in families, with one model billed as the sister car to another.
'Plus, there's those cars that have been passed down through families, from generation to generation - the motor your dad taught you to drive in, or the family saloon that took you on your first holiday.
'We also want to explore how a classic car ties people together. The car clubs introduce like-minded enthusiasts and friendships are formed that can have a remarkable impact on people's lives. Maybe some couples met through their passion for classics; maybe some people were conceived in one!"
'There's also the unseen ties of a car's history - from the very first owner to the person currently sitting behind the wheel, and all those that owned the car in between. The car ties these people together and its often a smaller world than we think. The options are endless.'
As ever, this year's show theme offers the exhibiting clubs a lot of scope and can be as diverse as the collection of marques represented at the NEC season finale.
More than 2500 amazing classic cars and motorbikes will be on display, spanning over 100 years of motoring heritage, and covering over one million square feet – that's about 12 football pitches.
For more information on the Lancaster Insurance Classic Motor Show, powered by Discovery, visit www.necclassicmotorshow.com.
Comments
Author

Keith Moody
Latest