NEC Classic Motor Show 2016: Wheeler Dealer Mike Brewer unveils his latest project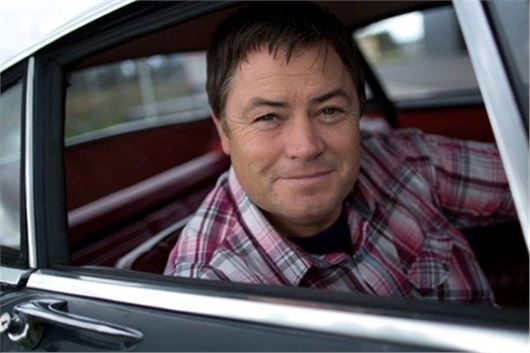 Published 08 November 2016
TV's Wheeler Dealer Mike Brewer will reveal one of his most challenging projects to date at this year's NEC Classic Motor Show on 11-13 November. The car in question is a 1972 Citroen SM – a car from the height of Citroen's most eccentric and turbulent period.
Mike says, 'It's a car that would send a lot of people running scared – they're very complex, but I wanted to show that if you do your research you can find the right people to turn a car around,'
The SM launched in 1970 and by '72, the year Mike's SM left the factory, Citroen was in the midst of disastrous partnership with Maserati, a marriage that Mike says brought together two of the most eccentric, and most fragile manufacturers. Despite that, the SM continued Citroen's fine reputation of creating cars that were beautifully designed and intelligently engineered.
As TV's Wheeler Dealer, Mike gets plenty of emails from people asking him to take on a car as his latest project and that's how he found the SM. 'I got an email from a guy about the car – it had been in the same family from new and had been used regularly, up until about 20 years ago,' notes Mike. 'One day it just stopped – the family didn't really know the best way to sort it, so it was rolled into a garage and left.'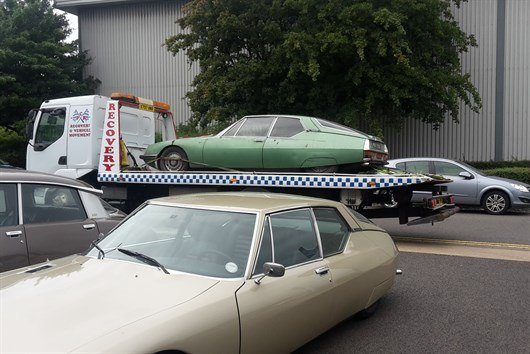 With less than 40,000 miles on the clock and an impressive history file, Mike's interest was piqued and he soon agreed a deal.
Mike then turned to the internet to look for the right specialist to bring the Citroen back to life. 'I looked online, I read reviews and I asked for recommendations. It's about doing your research,' says Brewer. Mike's research led him to Paragon MoT and Service Centre in Northampton and their near neighbours Cosmetic Autocare. 'I didn't know either of the companies, but I did my research – I wanted to show that anyone could do it, not just a Wheeler Dealer!'
While Paragon have been charged with the mechanics, Cosmetic Autocare have been looking after the body. 'It's getting a full respray in the original Vert Agenta green so will look as good as it did 40 years ago.'
When it comes to restoration projects it's easy to let the costs spiral, but again, Mike is keen to keep things grounded. "The budget's not endless – I wanted this to be a realistic project. I reckon by the time I'm done the car would have cost me somewhere around £10-£12,000 and the result will be a car that I'll use and enjoy and one that'll be worth considerably more than that on the open market.'
Mike's plan is to have the car ready for this year's Lancaster Insurance Classic Motor Show at Birmingham's NEC on 11-13 November. For more information on the Lancaster Insurance Classic Motor Show, the various ticket prices and booking details, visit www.necclassicmotorshow.com
Comments
Author

Keith Moody
Latest