Six classic beauties to compete for coveted prize at NEC classic motor show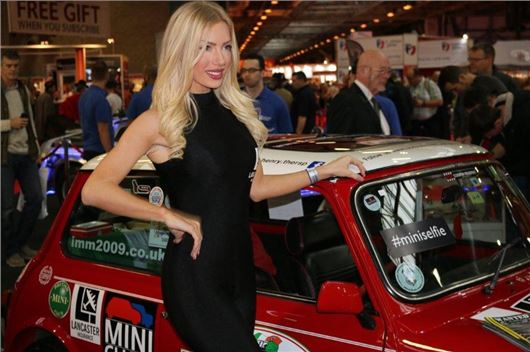 Published 22 September 2015
Lancaster Insurance, headline sponsor of the Lancaster Insurance Classic Motor Show, has announced it will be holding a very unique version of 'Miss World' at this year's show.
The insurer will host a classic beauty contest with six stunning cars from around the globe competing for the winner's crown. Show attendees will be able to vote for a winner, while the 'beauty queen' cars dazzle fellow enthusiasts with their international glamour. It's all part of the show's theme, which this year is 'She's a Beauty.'
Visitors will cast their vote on the Lancaster Insurance stand for the duration of the show, with boxes stationed beside each car and the 'people's favourite' scheduled to be revealed on Sunday, 15 November. Each car will also be accompanied by its very own 'beauty champion' who will tell attendees about the car on display and campaign for the car's country of origin to win. 
The six contestants are a Gordon Keeble, Alfa Romeo Giulietta Spider, VW Karmann Ghia Cabriolet, Volvo P1800 Sports Coupe, 1955 Ford Thunderbird Convertible and a Renault Alpine A110. And information will be available on the Lancaster Insurance website from 2 November to give visitors an exclusive preview in the run up to the show.
Richard Morley, Lancaster Insurance operations director, said, 'The 'She's a Beauty' show theme lends itself perfectly to a classic version of Miss World, showcasing stunning cars from a variety of countries and inviting visitors to crown the winner. The best part is that all of our stand cars have been generously loaned to us by our customers and car club friends, so it really is a family affair. We can't wait to welcome everyone to the stand and see which country and car is victorious'.
The 2015 Lancaster Insurance Classic Motor Show will be held from 13-15 November with tickets on sale now. For more information on the show or Classic Motorbike Show as well as all the ticket prices and booking details, visit www.necclassicmotorshow.com. Tickets booked before midnight 31 October 2015, will be automatically entered into an amazing free prize draw, with the chance to win the classic car restored on the Discovery Channel's Wheeler Dealers Live Stage.
Comments
Author

Paul Guinness
Latest