Historic BRM roars into life at Beaulieu Autojumble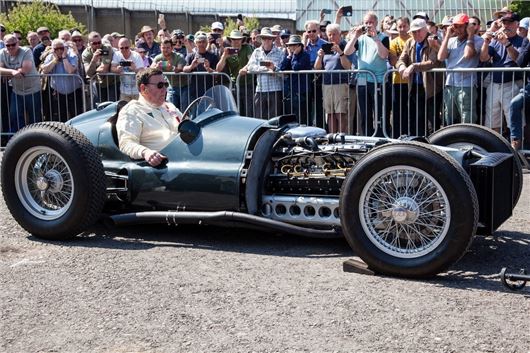 Published 22 May 2018
Hundreds of enthusiasts made the trip to the National Motor Museum for the Beaulieu Spring Autojumble – and we rewarded by seeing with the trust's 1950 BRM V16 roar into life.
Doug Hill, chief engineer and museum manager, took to the wheel of the iconic British Formula One racing car for the octane-fuelled spectacle.
In an emotional reunion with the BRM, 77-year-old visitor Tony Draper travelled from his home in Yorkshire to see it for the first time since childhood. His father worked on the car as an engineer for BRM and Tony treasures a picture of himself taken with the BRM nearly 70 years ago.
In total, 15,132 visitors and 2905 exhibitors enjoyed the scorching sunshine across the Spring Autojumble weekend on 19-20 May.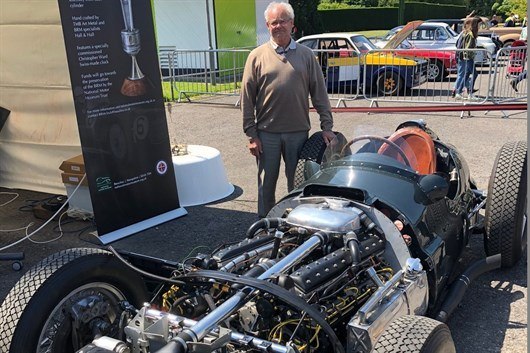 Tony Draper reunited with the BRM.
Enthusiasts raised more than £50k to help bring the historic racing car back to life. Chassis number one, was famously driven by racing aces Reg Parnell and Juan Manuel Fangio.
Judith Maddox, events manager, said, 'We really couldn't have asked for better weather. The sunshine was perfect for the start-up of the BRM, which was certainly one of the highlights of the show, and visitors loved the sight and sound of this incredible racing car.'
Comments
Author

Keith Moody
Latest