Flywheel Festival at Bicester Heritage This Weekend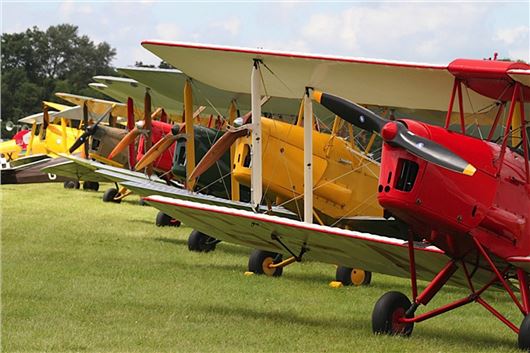 Published 19 June 2017
The annual Flywheel Festival takes place at Bicester Heritage this weekend, Saturday 24t and Sunday 25th June, incorporating Brightwells Classic Car auction on the Saturday.
Flywheel is celebrating classic wings and wheels for its third consecutive year, welcoming more than 100 classic competition cars, bikes and dozens of aircraft to Bicester Heritage, the UK's best preserved Second World War bomber base in Oxfordshire. Bringing together the best in live action cars, motorbikes, aircraft and military vehicles, the festival allows visitors to get close to the drivers, riders and pilots while enjoying a relaxed and inclusive atmosphere.
The Programmes for Saturday 24th June and Sunday 25th June are:
 09.00  Car parks open
10.00  Public gates open
10.30  Motorsport demonstration course and tank display arena open
11.30  Live music marquee performances commences
12.00  Brightwells Classic Car Auction commences.
12.30  Flying displays commence
16.30  Flying displays end and aircraft departures commence
16.30  Live music marquee performances close
17.00  Motorsport demonstration course and tank display arena close
18.00  Public gates close
Flying displays
Please note all aircraft and vehicle participation is subject to availability, serviceability and the weather conditions on the day.  This air display timetable is provisional and is subject to change at short notice.
Saturday 24th June
•           13.00  Battle of Britain Memorial Flight Spitfire display
•           14.00  Sioux/Scout helicopter pair
•           14.30  Tiger 9 Aeronautical Display Team
•           15.00  Pitts Special
•           15.30  Great War Display Team
•           16.00  Spitfire IX MH434/Hispano Buchon pair
Sunday 25th June
•           12.45  Pitts Special
•           13.20  Battle of Britain Memorial Flight Dakota display
•           14.00  Great War Display Team
•           14.30  Sioux/Scout helicopter pair
•           15.00  Tiger 9 Aeronautical Display Team
•           16.00  Spitfire IX MH434/Hispano Buchon pair
Prices for advance tickets for Flywheel at Bicester Heritage start from just £23 per adult and £52 per family. Adult tickets include free parking as well as a complimentary souvenir programme, while admission for children under the age of five years is free. Tickets are available to purchase online, at www.flywheelfestival.com. A hospitality package is also available with guests gaining access to the Atalanta Motors Flightline Enclosure, prices start from £99 per person. For more information, visit:http://www.flywheelfestival.com/hospitality/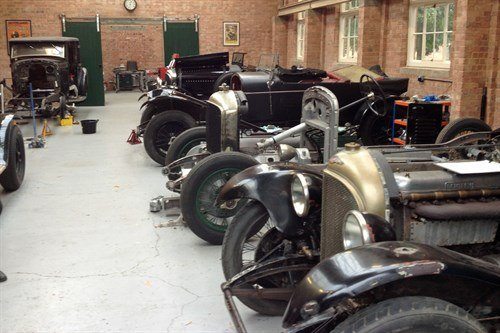 The first Brightwells at Bicester Heritage auction, on 5th April 2017, posted an impressive 75% sale rate, grossed more than £1m in sales value and attracted buyers from as far afield Canada, Dubai and Singapore.
Matthew Parkin, classic and vintage auction consultant at Brightwells, said: "We thoroughly enjoyed attending Flywheel last year and met some exceptionally knowledgeable classic car enthusiasts. We're thrilled, therefore, to be back again for 2017, and able to offer the full auction experience to event visitors, buyers and sellers alike."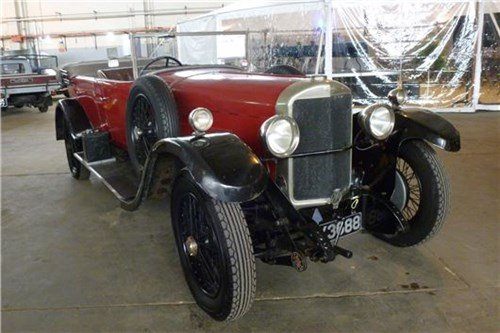 (Sunbeam in April auction)
Quality classics with interesting histories are the order of the day for Saturday, one of the star lots, a 1930 straight-eight Delage (estimate £150,000 - £180,000) having been owned by Big Band Impresario Philip Cardew before the War. Retaining its original VdP tourer coachwork, this magnificent and exotic four-litre, four-carburettor tourer has also starred in numerous films, including Tender is the Night, Brideshead Revisited and Fortunes of War, and has created a storm of interest from collectors around the globe.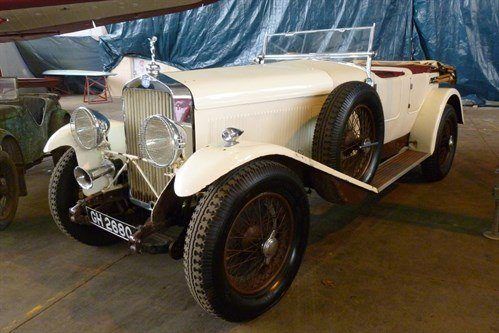 At the other end of the spectrum, Brightwells is offering an ultra-rare Lamborghini Jalpa (£70,000 - £80,000). Only 410 were ever completed, with just 35 of these in right hand drive. Being sold with a considerable history and sounding superb, this fascinating 'Prancing Horse' alternative looks enormous fun. Other more affordable Italian exotics include an immaculate 1995 Maserati Ghibli (£8,000 - £10,000), charming 1942 Lancia Ardea (£10,000 - £12,000), a baby Aprilia complete with brilliant pillar-less monocoque and typical Lancia sliding-pillars and a 1975 Alfa Giulia Super (£14,000 - £16,000).
For those who prefer something more British and traditional there's the beautifully restored Rolls-Royce Twenty with Lawton and Goodman Landaulette coachwork (£35,000 - £40,000).
Parkin added "As usual, the remainder of the entries form an eclectic mix of vehicles which we would all love to have in our own garages – you can't say fairer than that."
Brightwells has an international, first class reputation when it comes to selling classic cars and the auction adds an extra layer of excitement to this year's Flywheel.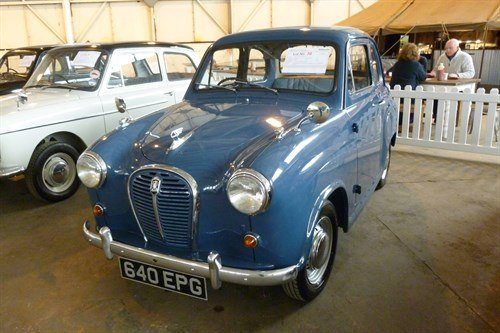 (A35 in April auction)
Comments
Author

Honest John
Latest
Compare classic car insurance quotes and buy online. A friendly service offering access to a range of policies and benefits.

Get a quote