Classic show brings collection of Allards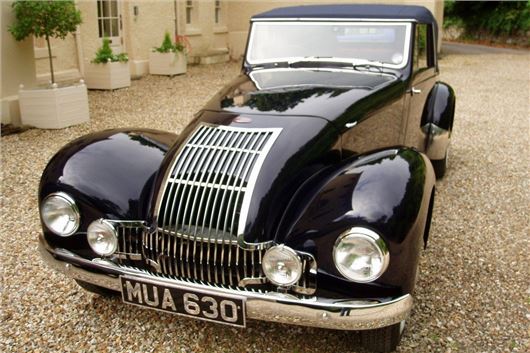 Published 28 June 2017
The Classic Motor Show returns to Hatfield House in Hertfordshire on Sunday, 9 July. And with it will come an array of models from Allard - the London built sports car famous on both sides of the Atlantic as a rally and trials racer in the 1940s and 1950s.
Mel Herman, event organiser of the Allard Owners' Club, said, 'We're delighted to be holding our club's concours d'elégance to the Hatfield House Classic Motor Show.'
The 11-car display arranged by the club will include a cross-section of Allard's models from a P1 Coupe to a quartet of the M-Type, the imposing drophead that was the car of choice of film stars.
Showgoers will also be able to see one of only 12 J1s ever made and two examples of the Palm Beach Mk1, Allard's two-seater sports car that rivalled the Triumph TR2 and the MGA. There will also be the chance to experience a 1951 Allard Special and a replica of a 'cycle-winged' J2.
The admission fees of £11 for adults, £10 for senior citizens and £7 for children aged 4-16 includes entrance to the West Garden and Park. For more information, visit: classicmotorshows.co.uk.
Comments
Author

Keith Moody
Latest