Refreshed Trans-America rally set for 2018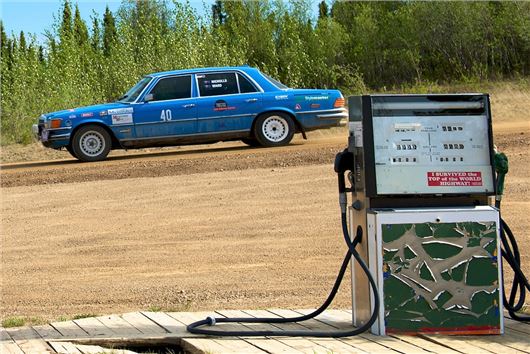 Published 10 August 2016
A refreshed 8000km trans-America rally promises to combine the greatest American roads with five-star luxury. The all-new 2018 Trans-America Challenge is being organised by the Endurance Rally Association. Crews will leave from Charleston, South Carolina, and finish in Seattle, Washington, 21-days later.
The route has been put together by ERA Rally Director and former World Rally Championship co-driver Fred Gallagher with the support of American historic rally guru Steve McKelvie.
Gallagher said, 'The first Trans-Am in 2012 was very much following the famous tourist route, while the 2015 event took the northern route encompassing some well-known landmarks. Having competed in six professional USA rallies in the 1970s and 1980s, I know there is a great wealth of terrain and stunning locations that have yet been untapped by historic rallying.
'Bringing in Steve will add a whole new dimension to the event. Our combined experience and knowledge will create a desirable route that not only takes in the best of the beautiful south but also features a fantastic range of gravel trails and forest regularities as we head towards the west. This will be the best Trans-Am yet!'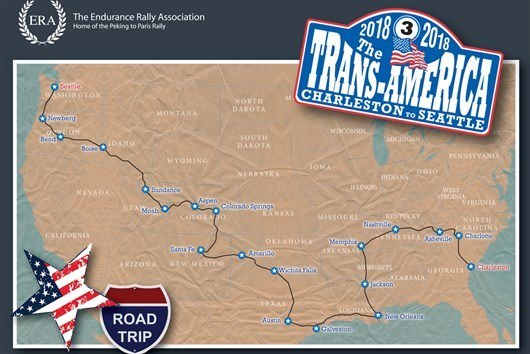 Starting in Charleston, the oldest city in the USA, on Sunday, 27 May, the competitors will head to Charlotte, home of the NASCAR Hall of Fame. From there, it's on to Nashville and Memphis, Tennessee, before heading into the deep south of Jackson, Mississippi, and a rest day in the amazing city of New Orleans.
Then it's onto Texas with Galveston, Austin, Wichita Falls and Amarillo on the route before entering Santa Fe, New Mexico. After experiencing 'cowboy country', crews will head north to Colorado Springs and a luxurious rest day in the famous ski resort of Aspen before heading to the stunning desert plains of Moab and Sundance, Utah, Boise, Idaho and Newberg, Oregon.
The competitors will arrive in Seattle three weeks later on Sunday, 17 June, having journeyed through twelve states and rallied 8000 kilometres – or 4970 miles.
The Trans-America Challenge is the first of the ERA's 2018 calendar to be revealed with the remainder to be announced at the forthcoming Goodwood Revival.
The 2017 calendar features two brand new events – The Baltic Classic, for vintage and classic cars, and the Blue Train Challenge, for pre-1948 vintageants. These will run alongside the ninth outing of the extremely popular Flying Scotsman and the Classic Safari, which sold out within hours of being announced.
To find out more about the ERA's events, visit www.endurorally.com.
Comments
Author

Keith Moody
Latest