Crews gear up for Peking to Paris rally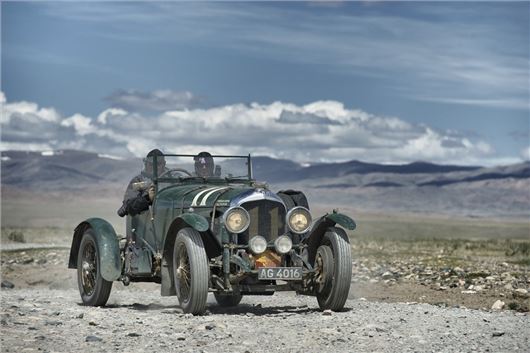 Published 19 May 2016
The sixth Peking to Paris rally will begin on Sunday, 12 June. A total of 110 crews will cross the start line at the Great Wall of China in Beijing with an 8500 mile challenge ahead of them.
Competitors will cross eleven countries, including Mongolia's Gobi Desert, Russia and Belarus before entering Europe to reach the finish line in the centre of Paris on Sunday, 17 July.
More crews are taking part in the 2016 outing than ever before, with 50 cars dated pre-1942 in the vintageant class and 60 in the classic class dated pre-1977.
All eyes will be on the 2013 classics winner, and the oldest competitor in the event, Gerry Crown from Australia in the 1974 Leyland P76. Gerry, aged 84, has competed in all five of the Endurance Rally Association's revivals of this epic adventure.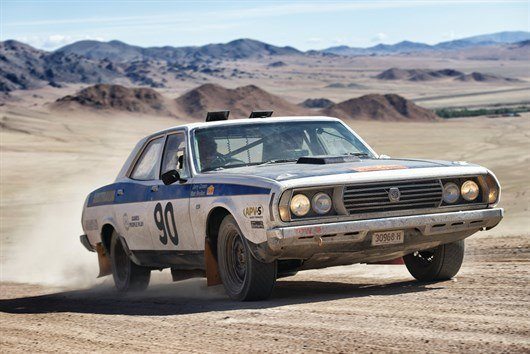 2013's winning car - a 1974 Leyland P76.
In the vintageant class, there is an abundance of pre-war American cars following wins by Chevrolet Fangio Coupes in both 2010 and 2013, when Phil Garratt and Kieron Brown raised the trophy. With no fewer than 40 coupes entered, all will have their eyes firmly on the top of the leaderboard.
Fred Gallagher, Endurance Rally Association rally director, said, 'The entry list features more than 30 different automotive manufacturers and competitors representing 24 different countries. This is a truly global event that challenges both car and crew to the limit.
'Some of our competitors have faced the "P2P" before and are self-confessed adrenaline junkies whereas the newcomers are a mix of people undertaking this mammoth journey in aid of charities or to tick a dream off their bucket lists. 
'We have husbands and wives, fathers and daughters, friends and colleagues taking part, who normally spend their days very differently. Occupations range from student to retired CEO, from Fish Farmer to Rocket Scientist. But none of that will matter once we cross the starting line. It's all about the next 35 days and getting to Paris.'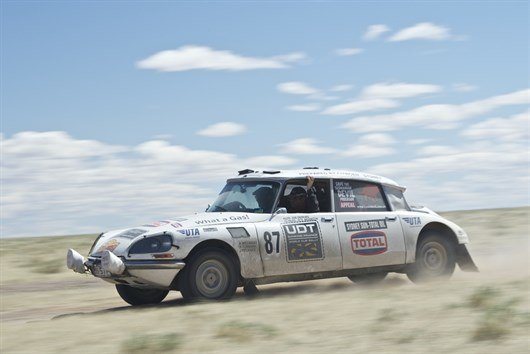 Citroen DS takes on the desert.
For 2016, the ERA is staying faithful to the original route used in 1907, crossing the Gobi Desert and Mongolia before striking through Russia but instead of heading to Moscow, it now turns to Belarus and enters Europe through Poland taking in Slovakia, Hungary, Slovenia, Italy, Switzerland and France.
The overall winners will receive a magnum of Champagne and the prized trophy when they cross the finish line at Place Vendôme. More silverware will be presented at the glamorous Gala Prize-Giving Dinner to the various Class winners and those deserving of a coveted 'special award' such as Spirit of the Rally and True Grit.
There will also be a trophy awarded in the memory of ERA founder Philip Young. The highest placed finishing novice crew in the event will receive the Philip Young Cup, donated by long-time ERA supporter Peter Livanos.
For more details including the full route itinerary, entry list, and the latest updates, visit www.endurorally.com
Comments
Author

Keith Moody
Latest