London to Brighton veteran run to mark 130 years of the car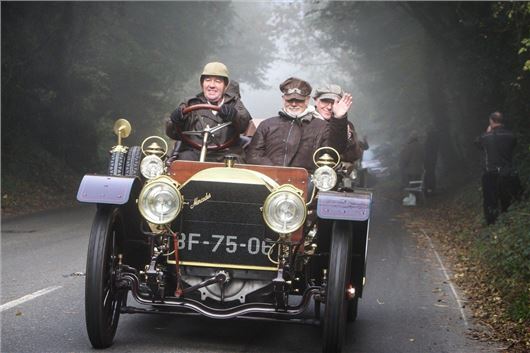 Published 07 March 2016
This year's London to Brighton Veteran Car Run will celebrate 130 years of the car. The run – the world's longest-running motoring event – will celebrate Karl Benz's 130-year-old patent and the early days of German motoring when it takes place in November.
The Benz Patent Motorwagen was a two-seater, three-wheeler, powered by a single-cylinder four-stroke engine mounted at the rear. Although its first public demonstration run was not  successful – difficult to control, it collided with a wall.
Significant modifications meant that successful tests on public roads were carried out in the summer of 1886. Two years and further improvements later, the Mk III was offered for sale, becoming the world's first commercially available automobile.
Alongside Benz, of which there were six examples on the 2015 Run, the organisers are hoping to see veteran cars from manufacturers such as Adler, Bergmann, (German-built) Daimler, Lutzmann, Mercedes, and Opel tackling the 60-mile run from London's Hyde Park to Brighton. Registration for the 2016 Run will open on Monday, 28 March.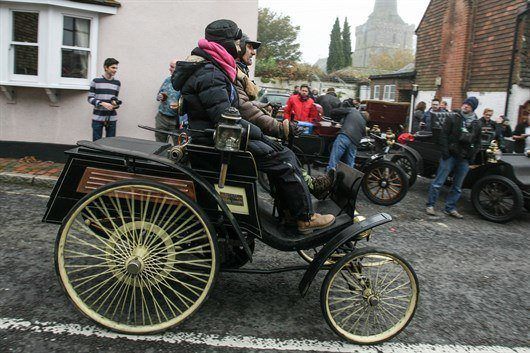 Karl Benz's Patent Motorwagen turns 130 this year.
As ever, the run – a Royal Automobile Club event since 1930 – will take place on the first Sunday on November, which this year falls on the 6th.
The first cars will leave Hyde Park at sunrise where more than 400 three- and four-wheelers make their annual pilgrimage to the Sussex seafront.
The run itself will also be celebrating an anniversary this year. The very first Emancipation Run from London to Brighton was held in November 1896 – 120 years ago – and marked the passing into law of the Locomotives on the Highway Act. This act raised the speed limit for 'light locomotives' from 4mph to 14mph and abolished the need for the vehicles to be preceded by a man carrying a red flag.
Comments
Author

Keith Moody
Latest