Stars come out as veterans take on London to Brighton challenge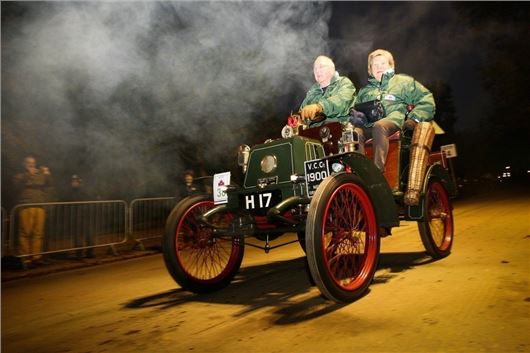 Published 04 November 2015
More than 380 veteran cars took part in this year's London to Brighton Veteran Car Run. Drivers ranged from experienced enthusiasts to novice celebrities, including new Top Gear host Chris Evans and his One Show co-host Alex Jones.
Along with Radio 2 presenter Ken Bruce, they drove three classic coaches to Brighton to raise nearly £350,000 for BBC Children in Need. Other celebrity drivers included Pink Floyd drummer Nick Mason, renowned Formula 1 team principal Ross Brawn and multiple Le Mans winner Jochen Mass.
Evans said, 'That was without doubt the best car experience I have ever had.' He added, 'I had absolutely no idea it was such a fantastic event – so wonderfully, wonderfully joyous. It's like the London Marathon, with so many smiling faces, often ten deep on the roadside cheering you on all the way to Brighton.'
Before the start Evans, Jones and Bruce were joined by Natalie Lowe from Strictly Come Dancing and Bonhams chairman Robert Brooks for the ceremonial tearing up of the red flag. The symbolic ritual harks back to the first Emancipation Run, held on 14 November 1896, which marked Locomotives on the Highway Act and raised the speed limit for 'light locomotives' from 4mph to 14mph - abolishing the need for a man walking ahead of a car to wave a red flag.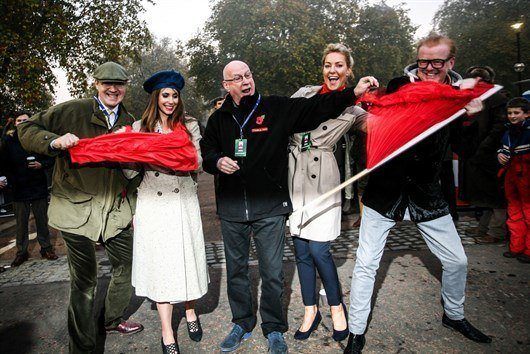 The 119th Anniversary Run, sponsored by Bonhams, set out from Hyde Park at day break and headed 60-miles south through foggy London town to sunny Sussex seafront.
For only the third time in more than half a century, this year's route took participants – all driving cars from the pre-1905 era ­– past Buckingham Palace and down The Mall before heading past Big Ben and over Westminster Bridge.
The first few cars began to arrive on Maderia Drive shortly after 10am – the 1903 Berliet driven by John Bentley just pipping the 1904 Fiat of Dutchman Jan Bruijn to the honour of being first past the finishing post.
Other entries included the steam-powered 1888 Truchutet (pictured below) driven by Daniel Ward – the oldest car on the run – believed to be one of the earliest vehicles to have ever completed the event.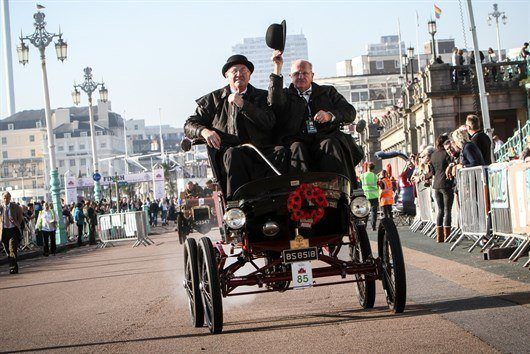 Genevieve from the eponymous 1953 film, a large number of cars from the US celebrating this year's American theme and significantly the 1901 Isotta Fraschini – chassis number one – the very first car to wear the famous 'IF' badge which was making its VCR debut this year.
In total 342 of the starters managed to complete journey from Hyde Park to the Sussex coast before the 4.30pm deadline, thus receiving a coveted finisher medal.
Comments
Author

Keith Moody
Latest