Classic rally cars to take on America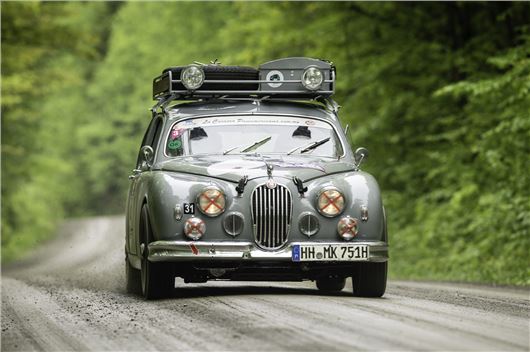 Published 12 June 2015
A total of 45 cars and crews from ten different countries were on the start line for the 2015 Trans-America challenge.
The grueling 22-day 6000-mile event, which is run by the Endurance Rally Association's, got underway on Sunday, 7 June.
Crews set off from the famous Citadel Hill also known as Fort George in Halifax, Nova Scotia, on Canada's East Coast, heading for San Francisco on the West Coast of America, and the finish line at The Fairmont Hotel on 28 June.
The route offers testing roads and spectacular views as it gets off the tourist trail and into the roads less travelled, while still finding time to visit iconic locations such as the Battle of Little Bighorn site and Mount Rushmore.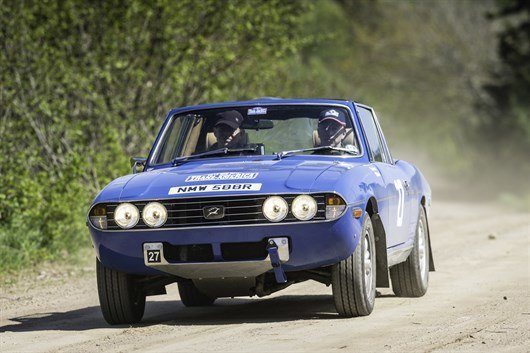 Phil Garratt and Kieron Brown in their Triumph Stag
Phil Garratt and Kieron Brown, who won the 2013's Peking to Paris in their 1930s Chevrolet Coupe, have entered a 1977 Triumph Stag. The classic British grand tourer is little seen away from its homeland, and even less so on a rally of this kind. It's likely to cause plenty of talk among the other crews, many of whom might not be acquainted with the V8-engined range-topping Triumph.
Australian Gerry Crown and his trusty Leyland P76 are also taking part. The two took part in 2013's Peking to Paris and this year's Road to Mandalay.
The event's oldest car is a 1927 Bentley 4½-litre entered by Martin and Olivia Hunt, and in the pre-1941 Vintageant class it's up against a later, 'Derby' Bentley, a Rolls-Royce Phantom II, a pair of Alvis Speed 25s and a 1936 Packard Super 8.
In the pre-1975 Classic class Mercedes-Benz is the weapon of choice, with three 'Pagoda' SLs being joined by a later, 1976 model and a 1966 230 saloon.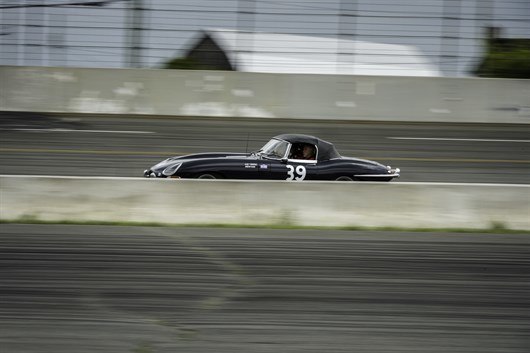 Greg and Liz Newton in their Jaguar E-type
Having to punch above its weight is a 1967 VW Beetle, but potentially high temperatures could favour the air-cooled American entry. Also flying the rear-engined, air-cooled banner is a pair of Porsche 912s.
British cars entered include an Aston Martin DB5, two Jaguar E-Types, MkI and MkII saloons and an XK120dhc, as well as MGB and MGC GTs, a Triumph TR250 and a Daimler SP250, while for pure unadulterated comfort Alastair Caldwell's 1963 Rolls-Royce Silver Cloud III will take some beating.
Joining the Packard to represent American makes is a 1961 Ford Galaxie Sunliner and a 1963 Falcon Coupe, and there's muscle a-plenty with a 1970 Ford Mustang Boss 302, a 1968 Camaro, an early 1965 Shelby GT350 and a 1973 Chevrolet Corvette all taking part.
Crossing 15 states, the Trans-America Challenge is the Endurance Rally Association's third rally of 2015, with two more to follow. The Alpine Trial for pre-war cars takes place early September, while the Sahara Challenge is revived for October as a shakedown for next year's Peking to Paris.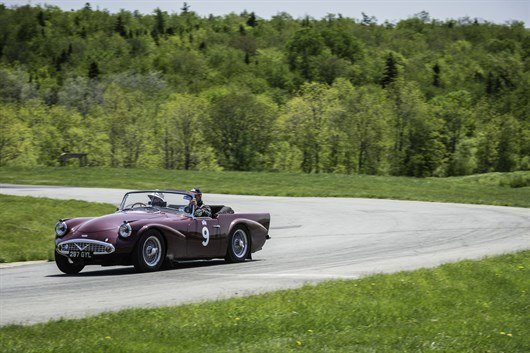 Roger and Christian Clark in their Daimler SP250
Comments
Author

Keith Moody
Latest