Chris Evans' 'dirty dozen' set for CarFest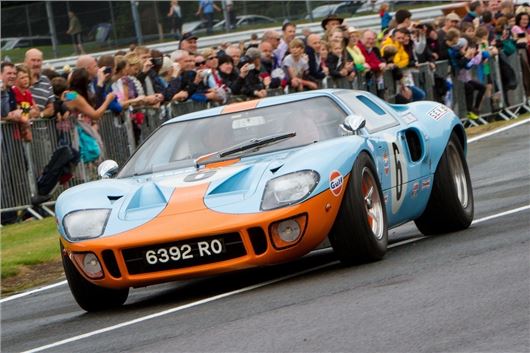 Published 30 June 2015
Twelve eye-catching cars from Chris Evans' own collection look set to be the main draw of this year's two CarFest events.
The so-called 'Dirty Dozen' will be made up of Ferraris, Astons, Mercedes and Jaguars – all owned by the BBC Radio 2 broadcaster and new Top Gear host.
They will be followed by the Sporting Bear Eleven, the Race Car Ten, Iconic Nine, Hot Rod Eight, Supercar Seven, Rally Six, Furious Five, Fun Four, Dragster Three, Dynamic Duo and Formula One.
Among the cars promised at both venues are the Ferrari 250 SWB (Dirty Dozen), Aston Martin GT12 (Supercars Seven), Paul Newman's Nissan 300ZX racer (Race Car Ten), and, er, the Flux Capacitor - a customised Enfield Electric car with a 500hp electric motor in place of the original 8hp one (Fun Four).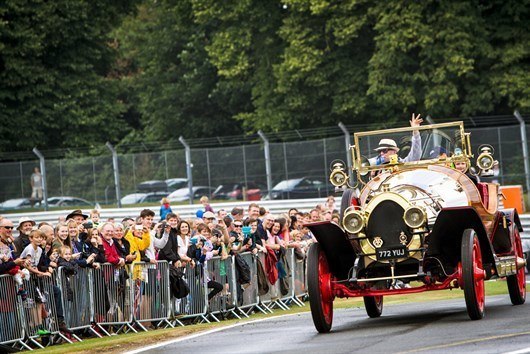 Just a few of the other mouth-watering machines promised include F1 cars from Lotus, McLaren, Toleman, Arrows, Ferrari and Benetton; an Austin A60 pick-up dragster; Colin McRae's Subaru Impreza rally car; a La Ferrari supercar; a 1932 Ford Deuce Coupe; a fearsome 1903 Itala race car and a 1968 VW Split Screen camper. The list is a diverse as it is long.
Inspired and hosted by BBC broadcaster Chris Evans, both CarFest North (Oulton Park, Cheshire, 31 July-2 August) and CarFest South (Laverstoke Park Farm, Hampshire, 28-30 August) will raise money for charity.
With a minimum of 25 per cent of all ticket income going directly to the BBC Children In Need, CarFest, which is now in its fourth year, has already raised more than £3.5 million.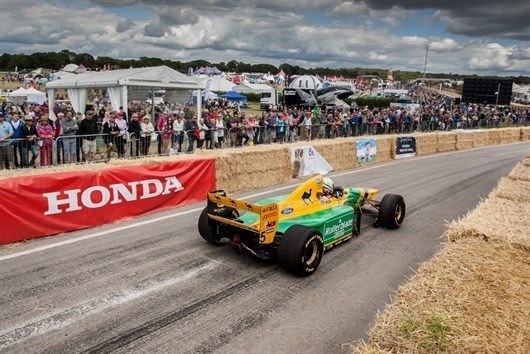 As well as the on-track action,there will be displays from a host of car clubs and special celebrations to mark 60 years of the Citroen DS, 50 years of the Ford Transit and Alfa Romeo's 105th birthday.
The Sporting Bears charity, meanwhile, will be offering even more passenger rides in a variety of classic and supercars (which can be pre-ordered).
There's also a Classic Car Auction, strongman Simon Plant pulling a Ford Transit complete with 14 passengers, a donut challenge, record breaking attempts, kids driving school, air displays, stunts, a vintage village and even a beach complete with deck chairs and acres of sand.
Music this year comes from the Boomtown Rats, Take That, Seasick Steve, Jools Holland, Level 42, Bellowhead, Paloma Faith, Texas, Will Young and The Feeling all performing either at CarFest North or CarFest South… or both.
Although most of the tickets have sold out, there are still a limited number of tickets left for Friday (31 July) at CarFest North, at £60 for an adult and £11 for those aged 6-16.
Comments
Author

Keith Moody
Latest