Jaguar launches Mini Miglia in Scotland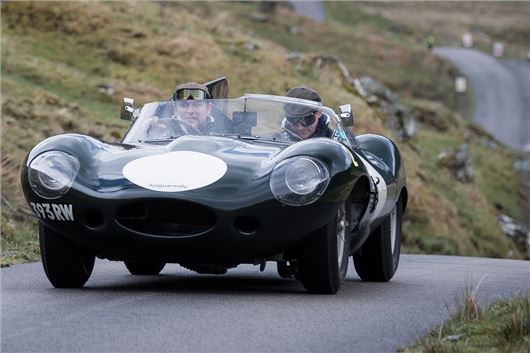 Published 08 May 2015
Jaguar has launched its inaugural Mini Miglia road rally in Scotland as part of its preparations to tackle the Mille Miglia on 14-17 May.
Taking in a 100-mile route along the scenic west coast of Scotland, the first Mini Miglia was used as a shakedown for the cars and drivers competing in the full-blown Italian event. Both events are run as regularity trials where the crews aim to complete each section of the route in an exact time to avoid penalty points. The team with the least penalties is the winner.
Among the cars taking part in both events are an original Ecurie Ecosse team Jaguar D-type that was runner-up in the 1957 Le Mans 24 Hours race, a brace of C-types and a Mk7 saloon. Also taking part are two XK120s, an XK140 and another D-type.
A number of high profile drivers have been drafted in by Jaguar, including the company's Director of Design Ian Callum, model and racing driver Jodie Kidd, and adventurer Charley Boorman.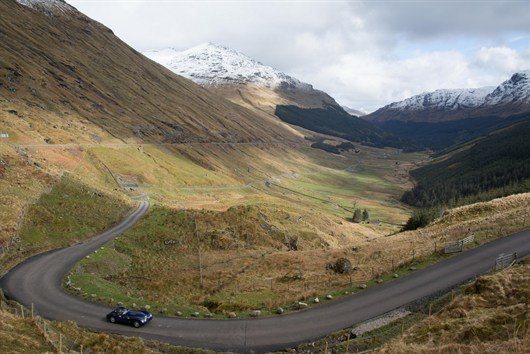 The route of the Mini Miglia took in roads around Loch Lomond and the famous Rest and Be Thankful hillclimb stage. A halfway point was arranged at InveraryCastle before the one-day Mini Miglia returned to its starting point near Glasgow.
Jaguar is planning to grow the Mini Miglia into a longer road rally with entries open to more than the eight official Mille Miglia racers from the British car maker. A spokesman for Jaguar said: 'Scotland offers such wonderful roads, scenery and hospitality that it's a no-brainer for Jaguar to expand the Mini Miglia into something very special in 2016 for our own cars and owners of other great classic racing and sports cars.'
All of the cars taking part in the Mini Miglia will be on the start line of the Mille Miglia in Brescia, Italy on 14 May as part of the largest entry in the event's history.
Comments
Author

Al Suttie
Latest