Triumph milestones to be celebrated at Silverstone Classic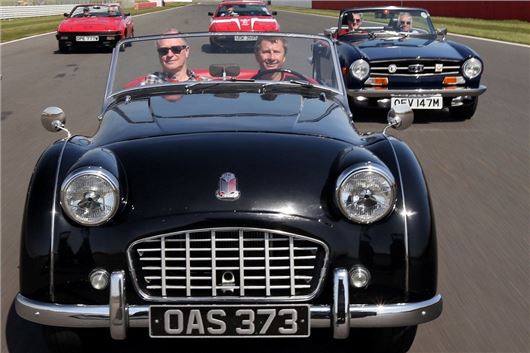 Published 30 April 2015
Three of Britain's best-loved and most iconic TR sportscars will be celebrating major milestones at this summer's Silverstone Classic in July.
It's 60 years since the TR3 was born, 50 years since TR4A was introduced and 40 years since the launch of the TR7 – all three significant birthdays will be marked with massive displays plus a memorable circuit parade at the 24-26 July event.
The TR Register – in partnership with the TR Drivers' Club and Triumph Sports Six Club – has teamed up with the event organiser to ensure a huge turn out and more than 100 models are expected to join in the festivities.
When released in 1955, the Triumph TR3 was a considerable progression from the previous TR2. Most notably, perhaps, it was the first British series production car to feature disc brakes, technology that we all now take for granted.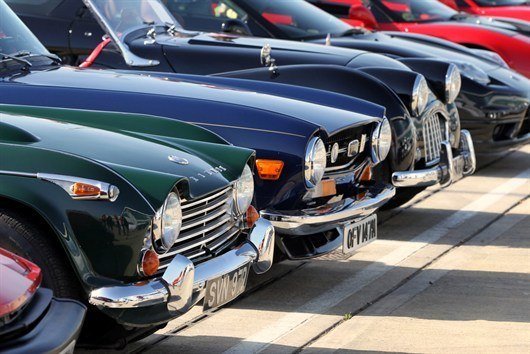 Ten years later, the Triumph TR4A was introduced, again showcasing significant steps forward in sports car engineering with its independent rear suspension and revised styling to fit the requirements for indictor repeaters in the vital American market.
The most radical evolution in Triumph sports car designs however came in 1975 with the bold, slashing wedge styling of the TR7. The newcomer featured a monocoque, MacPherson strut suspension, an overhead-cam 'slant-four' engine and initially was offered as a fixed roof coupe.
Though much maligned at the time, the TR7 became the best selling of all the TRs and has enjoyed something of a renaissance with enthusiasts and collectors in recent times. Surviving cars in good condition are becoming more and more sought after as their rarity increases. 
A full range of all three fabled TRs will be on show at the event alongside key variants from the legendary marque's successful racing and rallying programmes. As part of the comprehensive infield showcase, the TR Register is aiming to recreate the TR7's Motor Show launch display from 1975. Classic car enthusiasts will be welcome on the stand throughout the three-day event where they will be able to meet owners and learn more about these magical models over a complimentary cup of tea or coffee.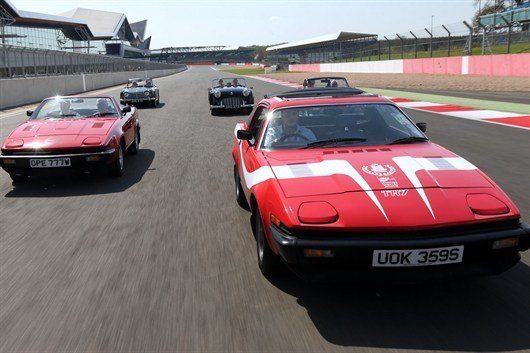 The undoubted highlight of the weekend's birthday celebrations, though, will be the special parade staged on the full Silverstone Grand Prix circuit. This is scheduled for Saturday evening shortly before chart toppers Status Quo take to the main stage. 
The TR anniversaries are three of more than 30 that will be marked at this year's Silverstone Classic. A record number of 116 clubs have already registered for dedicated in-field displays, suggesting last year's record of 9000 privately-owned classics on show will be surpassed in July.
Full ticket details (which must be purchased in advance) can be found on the official www.silverstoneclassic.com website.
Comments
Author

Keith Moody
Latest