2000 classic cars to gather in Coventry to set new world record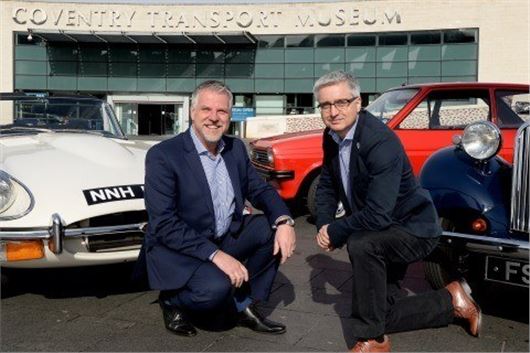 Published 02 April 2015
More than 2000 historic vehicles – including 1000 Jaguars – will descend on Coventry in June in a bid to set a new world record for the world's largest gathering of classic cars.
Insurer Footman James and Coventry Transport Museum are working together to beat the world record for the largest parade of classic cars, which was set in Mexico in 2014 and stands at 1674 vehicles.
But they're also aiming to set a new record for the world's largest parade of Jaguar cars, which stands at 767 E-types set at the Silverstone Classic in 2011.
The record-breaking attempt is planned for Sunday, June 14 – one week before the relaunched Coventry Transport Museum opens its doors.
Owners who want to get involved will need to register by visiting www.footmanjames.co.uk and completing the online Expression of Interest form.
To qualify, a car must be at least 30 years old and be presented with its original registration documents on the day of the event.
Starting at the city's Ricoh Arena, the classics will travel two miles before arriving outside the museum to create a huge display of classics.
Pictured above are Gary Hall, chief executive of culture coventry, and David Bond, director of Footman James.
Comments
Author

Keith Moody
Latest