London gears up for classic spectacular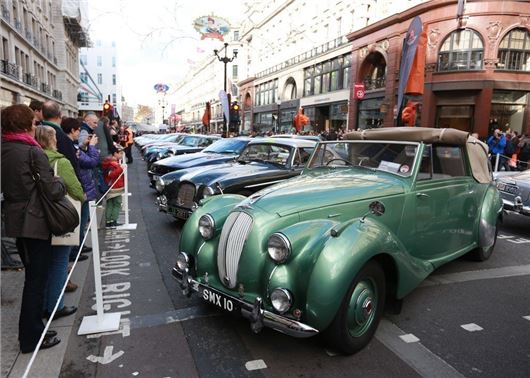 Published 29 October 2014
By Paul Guinness, Contributor
This weekend (1-2 November) is an action-packed one for London-based car fans, with the 2014 London to Brighton Run taking place on Sunday, while Saturday sees the West End taken over by both classic and modern machinery thanks to the Regent Street Motor Show.
Now in its tenth year, the Regent Street Motor Show means this famous location being closed to traffic for the day, from Piccadilly Circus to Oxford Circus, enabling enthusiasts and tourists alike to enjoy a wide variety of machinery – from the earliest days of motoring to the very latest supercars. 2013's show attracted more than 400,000 visitors, and the organisers are confident of equal success this year.
Cars on display in Regent Street will range from the earliest pioneering vehicles in the history of the motor car through to some of today's most futuristic designs. Hundreds of veteran cars – already in preparation for Sunday's London to Brighton Run – will be taking part in the EFG International Concours d'Elegance, giving visitors a chance to see perfectly restored examples of some of the world's oldest designs.
Meanwhile, to show the potential future of the motor industry and to give motorists a chance to get up close and personal with alternative-powered vehicles, the Regent Street Motor Show will feature new 'pure electric' models from the likes of Tesla, BMW and Renault, as well as the latest hybrid cars from other manufacturers.
Among the marques being celebrated in Regent Street will be Mini and Morgan, while the event will also see celebrations marking half a century of the Ford Mustang and the 40th anniversary of the Porsche 911 Turbo. Visitors can also get to enjoy a Top Gear Experience display.
Extra interaction is being provided via a new smartphone app created by autoGraph and downloadable via the iPhone App Store, enabling visitors to receive information on many of the exhibits, tailored to suit each visitor profile – from the tech-hungry petrolhead to the youngest family member.
The Regent Street Motor Show takes place on Saturday between 10.30am and 4pm, with free entry for all visitors. Full details can be found via www.regentstreetmotorshow.com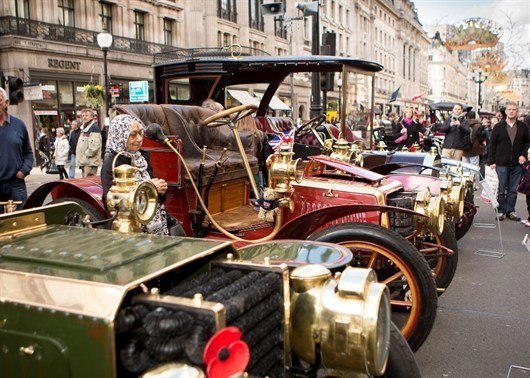 Comments
Author

Paul Guinness
Latest