Ari Vatanen to be crowned Rally Legend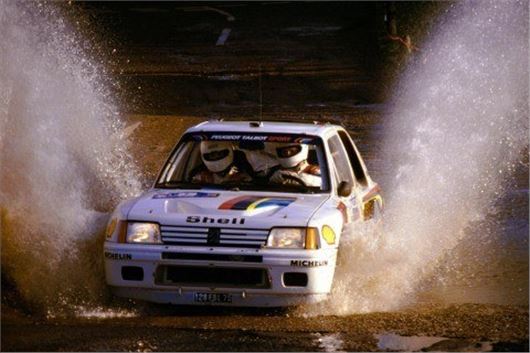 Published 24 October 2014
Driving icon Ari Vatanen will be the official Rally Legend at next month's concluding round of the FIA World Rally Championship (13-16 November).
The 'Rally Legend' is a new annual honour being introduced in 2014 to celebrate the outstanding achievements of a past hero.
The widely-admired Vatanen won the UK's round of the WRC exactly 30 years ago in 1984 when competing in one of the revered Group B Peugeot 205 T16s, and he will be in attendance throughout this year's rally to show his support for what he considers to be a second home event.
Vatanen said, 'It is a great honour to be the first person selected as Wales Rally GB's Rally Legend. It proves the links I have with this event and this country are reciprocal. I have always had a very good relationship with the British people and the British fans. They made me feel at home and I hope I put on a good show for them.'
The 62-year-old Scandinavian has been hugely popular with UK rally fans ever since he won the British Rally Championship in 1976 and 1980, wowing thousands of spectators in a splendidly sideways Ford Escort RS1800.
The second of those British titles came with co-driver David Richards, the man who later became chairman of both Aston Martin and Prodrive, the renowned motor sport organisation. Vatanen and Richards also combined in a Ford to win the coveted FIA World Rally Championship title in 1981.
Vatanen said, 'I really loved the Escort. I felt I could do anything with that car - it was the glove for my hands. I was still quite young and I was afraid of nothing. I was invincible a little bit.
'Everything came to me, it all felt so natural and I would have that Escort completely sideways with the BDA engine making such a beautiful sound. There were so many near misses and if I could watch and see the people, then I would see them with their mouths open, simply gasping at what they'd witnessed. And if they could see me, my face behind my balaclava, they would have seen me smiling and laughing. I loved that car and I loved to compete in Britain.'
Having joined forces with new co-driver Terry Harryman, Vatanen signed to compete for the ambitious new Peugeot factory team in 1984 winning five straight WRC rounds behind the wheel of the immensely powerful, mid-engined 205 T16, including a memorable victory in the fearsome British forests.
'It wasn't without its dramas as we rolled the car in Wales,' he said. 'I thought it was finished; we seemed to have landed in some sort of swamp. Terrible. But then some people came and suddenly we could get the car over again. We could go again.
'That win meant a lot. Having lived in Britain and competed in the British Championship so many times, it was special for me. Typical Vatanen, we almost threw it away, but in the end we earned it.'
The following season he had an even bigger accident in Argentina, which although he survived, effectively ended his career at the pinnacle of the sport. He never won another WRC event but did add the classic Pikes Peak Hillclimb to his victory roster, go on to compete in more than 100 WRC events as well as several Paris-Dakar adventures. Even so, he still remembers his beloved British fans and British forests.
There will be plenty of opportunities for fans to share memories with Ari on Wales Rally GB. As the event's official Rally Legend, he will be fulfilling a number of different roles. He will be present at both the ceremonial start at Eirias Stadium and ceremonial finish in Llandudno. In between, Vatanen will be meeting hospitality guests and fans at the Sweet Lamb stage on Friday and both Chirk Castle and Kinmel Park RallyFests over the weekend. Fans will also be able to meet him at a special display being created within the Service Park in Deeside.      
Wales Rally GB is offering free admission to the official service park in Deeside, ceremonial start in Eirias Stadium in Colwyn Bay, remote service in Newtown and ceremonial finish in Llandudno. Advanced tickets for the special stages run against the clock are available via the official website at www.walesrallygb.com.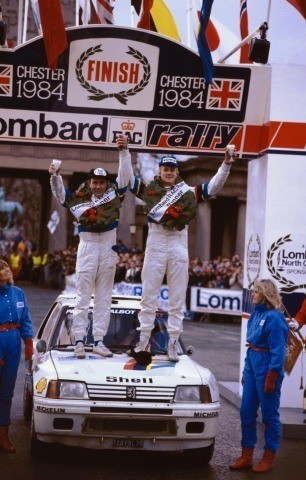 Comments
Author

Keith Moody
Latest