Silverstone Classic to host largest ever F1 parade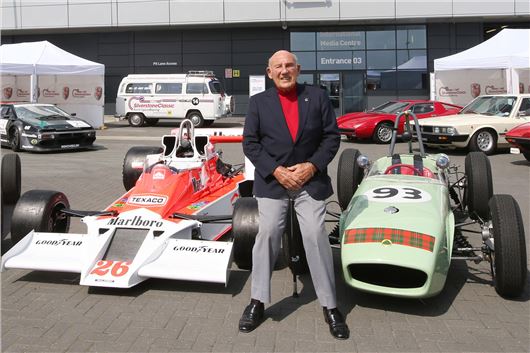 Published 01 May 2014
The world's biggest ever parade of Formula 1 cars will be staged at this summer's award-winning Silverstone Classic (25-27 July). The cavalcade – to be led by Sir Stirling Moss OBE – is being organised to celebrate 50 Grands Prix at Silverstone.
With three massive grids featuring more than 100 historic F1 racers, much of the hard work gathering cars for the parade has already been done. But be under no illusion - the special parade which will be on the full Silverstone Grand Prix circuit during the lunch break on Sunday, will be an almight spectacle. 
Silverstone Classic has an established record for hosting record breaking parades. In 2011 767 Jaguar E-types circled the track, while a world record parade of 60 Ferrari F40s to celebrate 25 years since the launch was a highlight of the 2012 event. Last year the spotlight was switched to the 50th anniversary of the Porsche 911 with no less than 1200 past and present 911s taking to the circuit.
Silverstone Classic organisers are hoping that it can also encourage other owners of F1 cars to get in touch and join in the parade, even if they're not competing that weekend. That Stirling Moss has been chosen to head the parade is good news. He is one of Britain's best-loved motor sport personalities, and is widely regarded as 'the greatest driver never to win the World Championship' though he enjoyed many F1 victories for Cooper, Lotus, Maserati, Mercedes and Vanwall. 
Sir Stirling said: 'The Silverstone Classic really is a great event and it will be an absolute honour to lead this parade of Grand Prix cars. Silverstone is a wonderful place with a rich history; in my day it really was a fast and challenging circuit with some extremely demanding corners. During my career I believe I raced 108 cars so I had a pretty good innings and seeing some of those that'll be involved in the Silverstone Classic brings back a lot of great memories for me. I'm really looking forward to being a part of it all in July.'
More at the Silverstone Classic website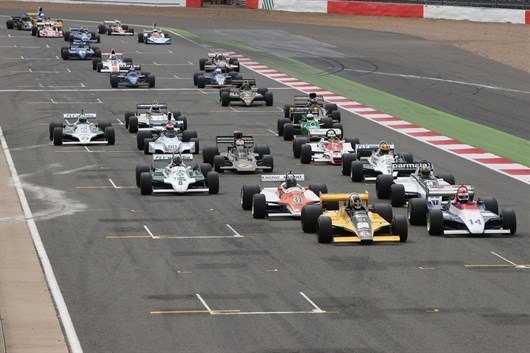 Silverstone Classic
Comments
Author

Keith Adams
Latest