Group B to star at the Donington Historic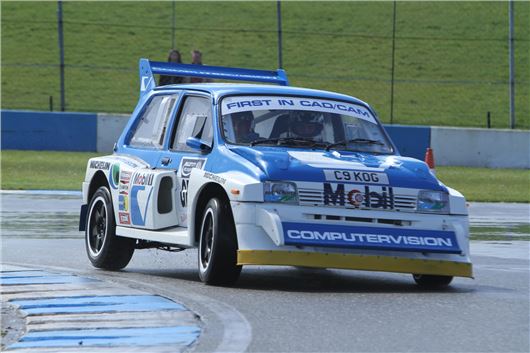 Published 13 April 2014
Rallying with Group B and the Historic Rally Car Register (HRCR) will be giving demonstrations on the Melbourne Loop at the Donington Historic Festival (3-5 May). 

Donington Park used to be an RAC Rally stage and, Group B cars are still considered a historic highlight. Introduced in 1982, Group B regulations resulted in the Audi quattro, MG Metro 6R4, Ford RS200, Lancia 037, and Peugeot 205 T16. Lightweight composite panels, four-wheel drive systems, complex turbo and supercharging combined to produce cars which, with in excess of 600bhp at their command, could out-accelerate Formula 1 cars of the period - on gravel.
However, in 1987, following a number of high-profile accidents and prominent driver deaths, Group B was banned, with enthusiasts' only chance to see the cars in action restricted to demonstration events. 2014 marks the 30th anniversary of the 6R4, and Group B is staging a special display of these iconic rally machines at the Festival.
At the 2014 Donington Historic Festival, the HRCR will run a series of auto-tests on the Melbourne Loop and will field a guest driver who worked with the Rootes Group Competitions Department during the period when the Sunbeam Tiger was the model of choice for many international events. Together with Sunbeam Tigers, a full range of classic rally cars will be put through their paces, including Mini Coopers, Austin-Healeys and Ford Escorts.
And, of course, with the Festival's open paddock, spectators will be able to get a really good look at all the rally cars as well as the more than 400 historic racing cars, spanning seven decades, which are due to compete at the event.
Donington Historic
Comments
Author

Keith Adams
Latest